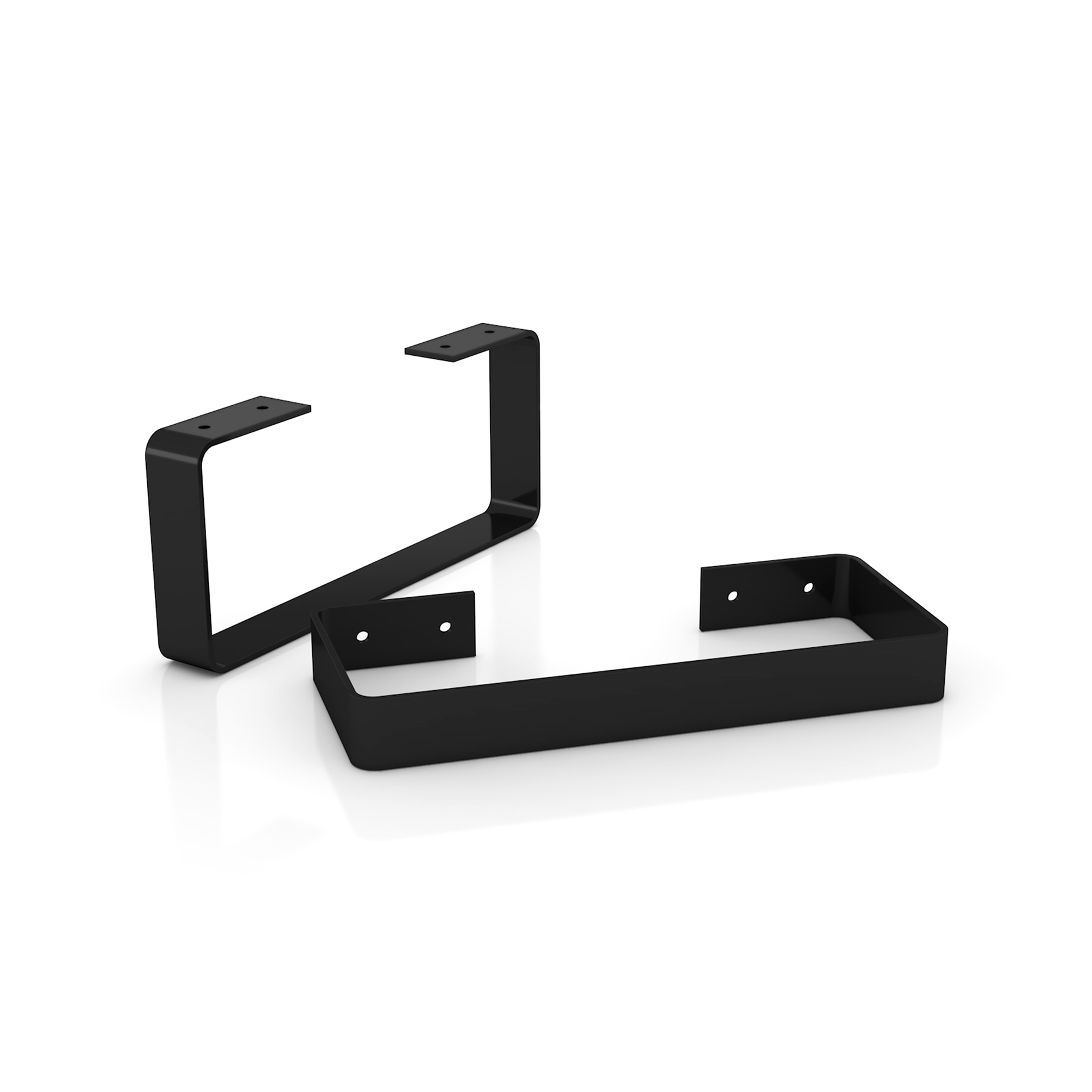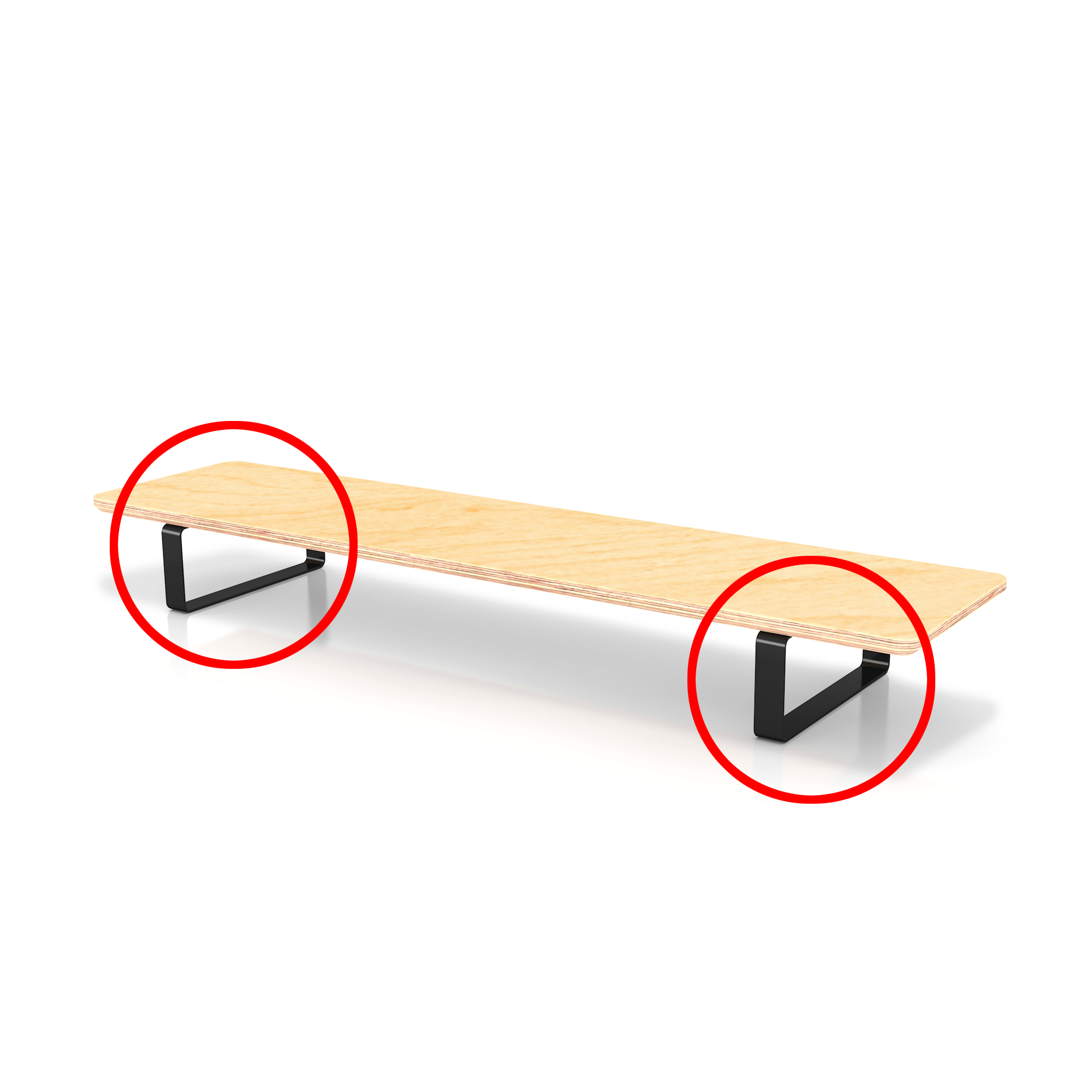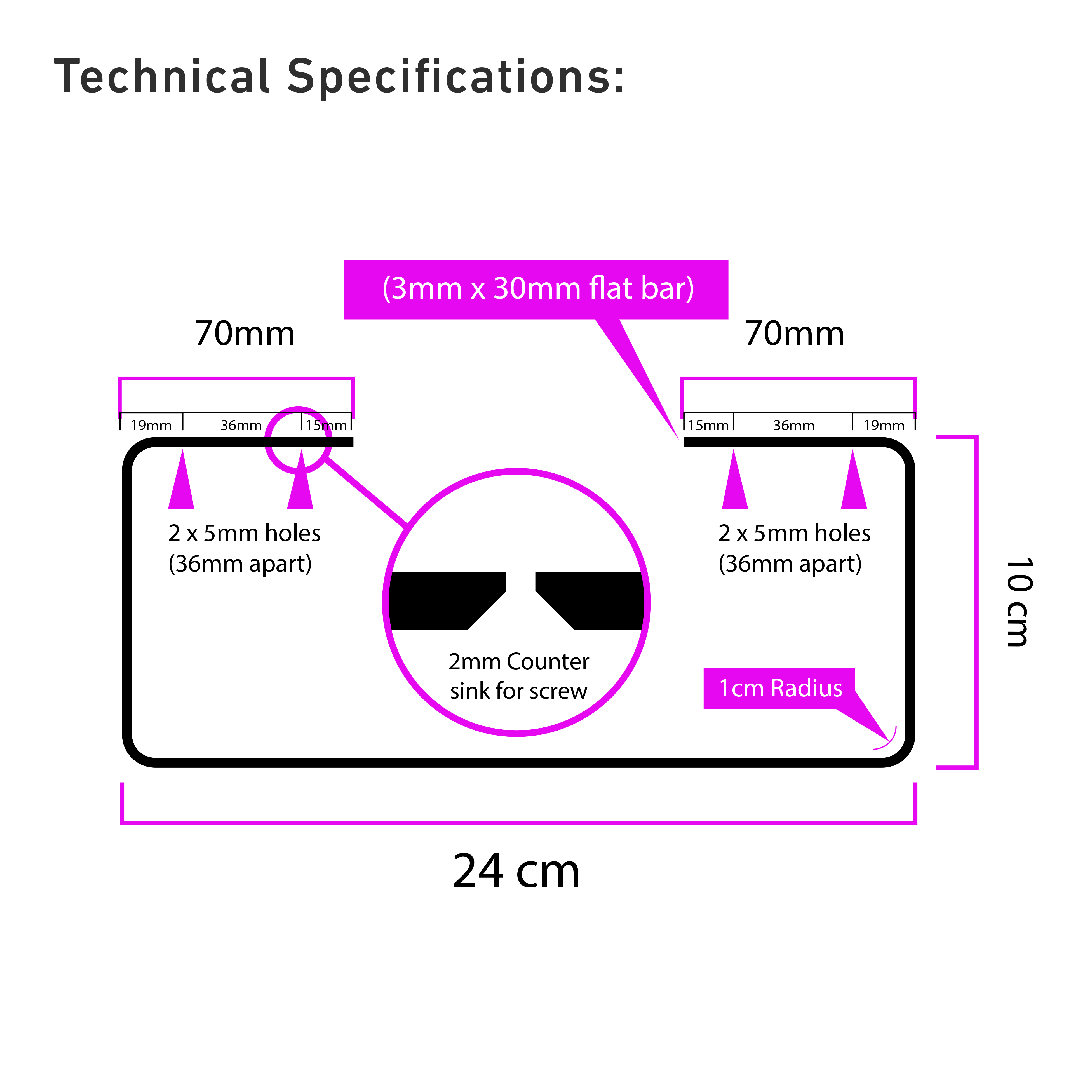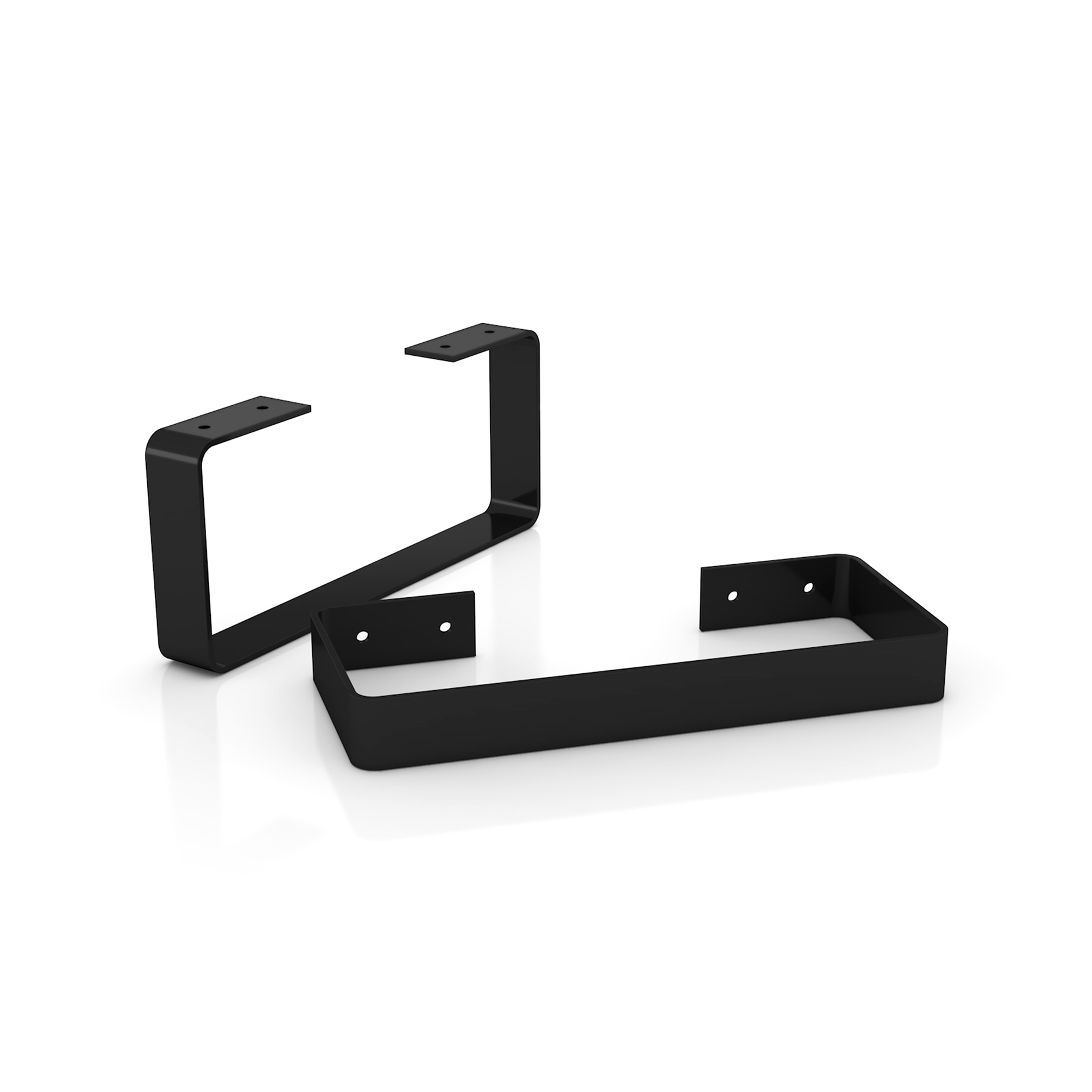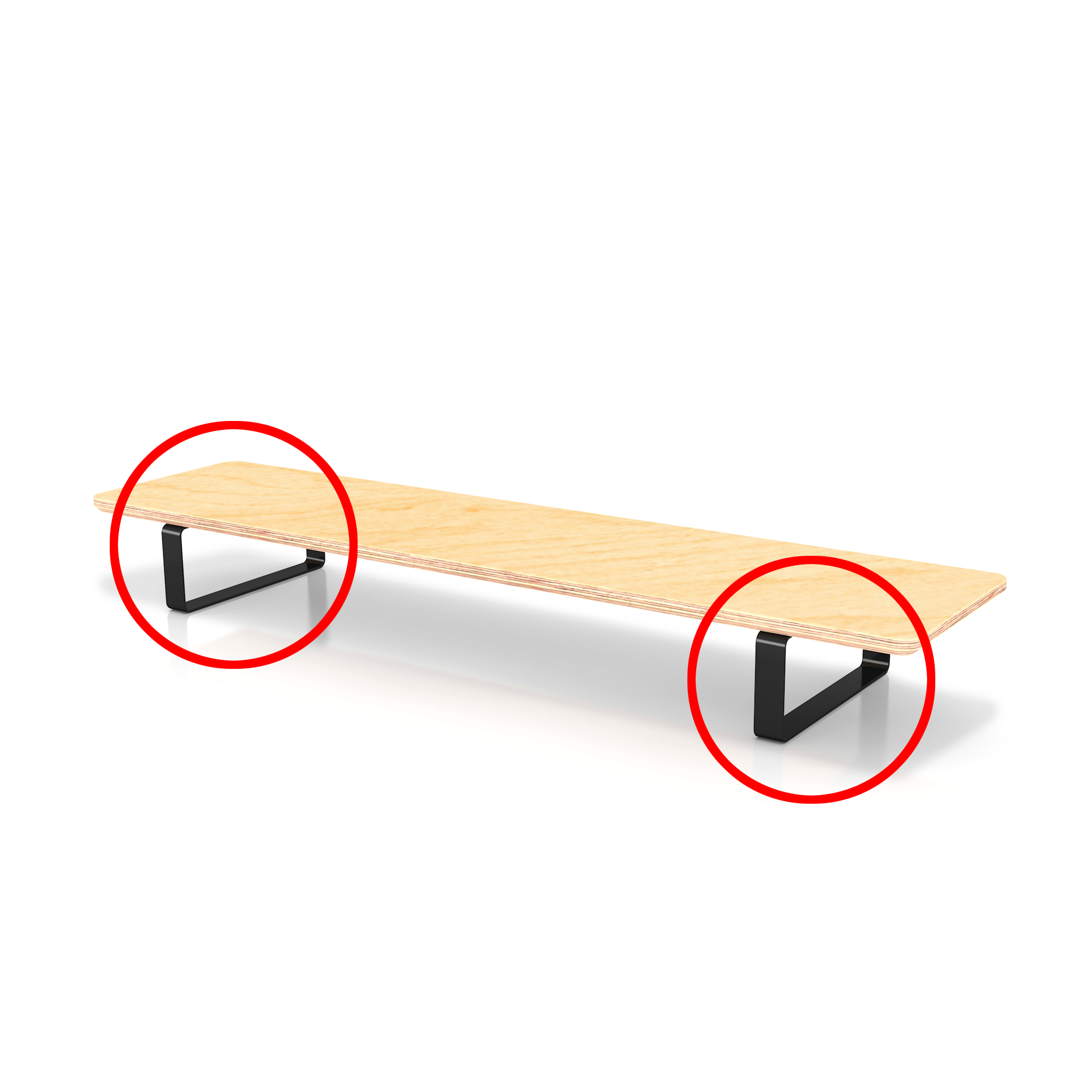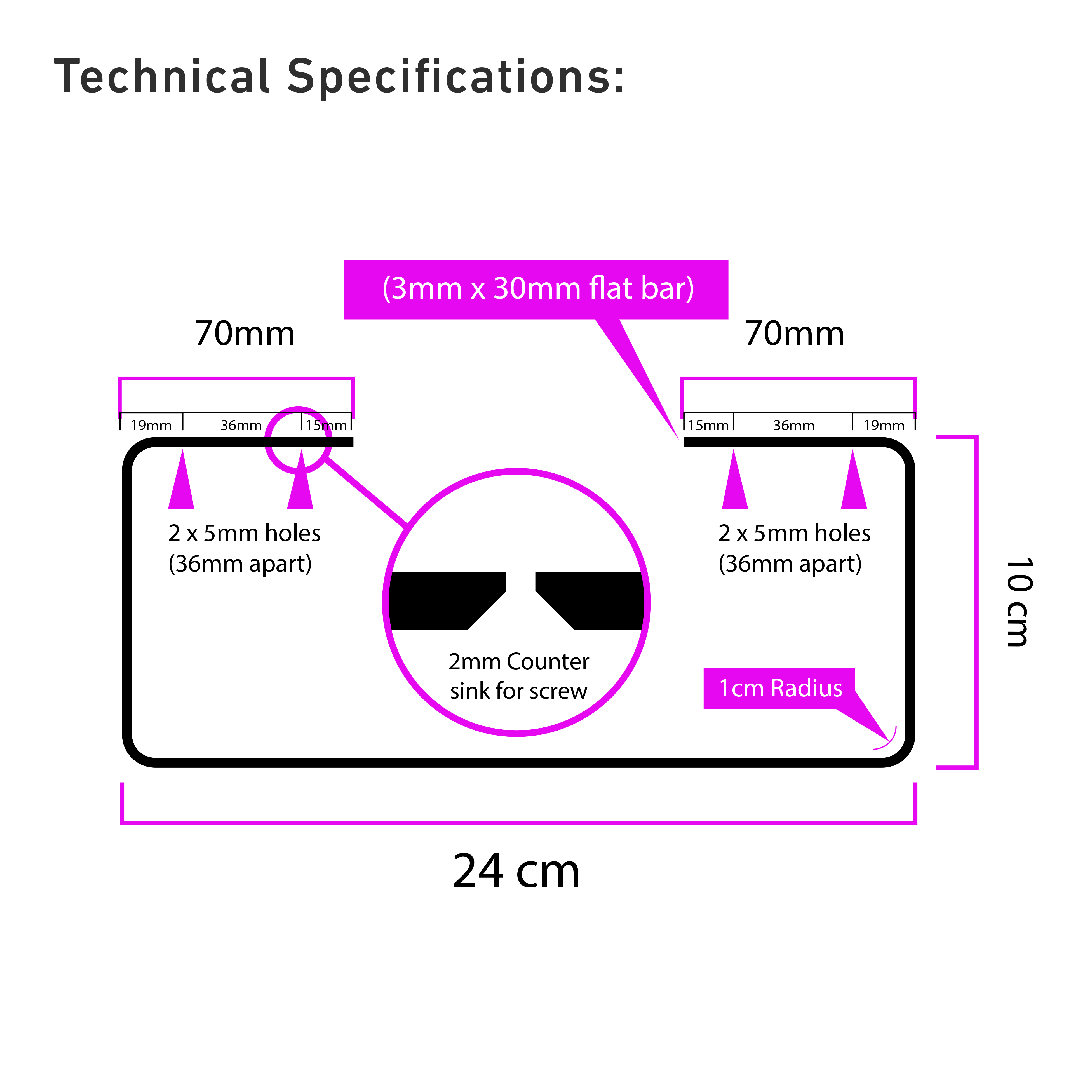 Table Shelf (2 x Black Feet only)
---
Delivery: 3 - 5 Working Days.
Delivery Time: 3 - 5 working days.

Create your own Desk Shelf / Table Shelf. A practical solution which you DIY onto any wooden panel of your own. Raise your monitor and straighten your posture while you sit at work!
Made From 3mm Solid Steel, these 2 x feet are quality powder coated with a high gloss, black finish. The feet are easy to secure using 4 x (supplied) screws in a matter of minutes and simply attach to the underside of a wooden panel.
Black gloss powder coated feet simply screw to the birch plywood which provides stability and support to the product.
Slip resistant powder coating prevents the feet from sliding on a wooden surface.
Powder coating is highly durable and maintains a gloss appearance for a longer period of time.

Specifications: 

Depth: 24cm.
Width: 25mm.
Height: 10cm.
Steel Thickness: 3mm thick.
Finish: Gloss smooth black powder coating.

Supports weight up to 70kg's together!
Weight: 350 grams each.
Comes in a pack of x 2 black feet.
---