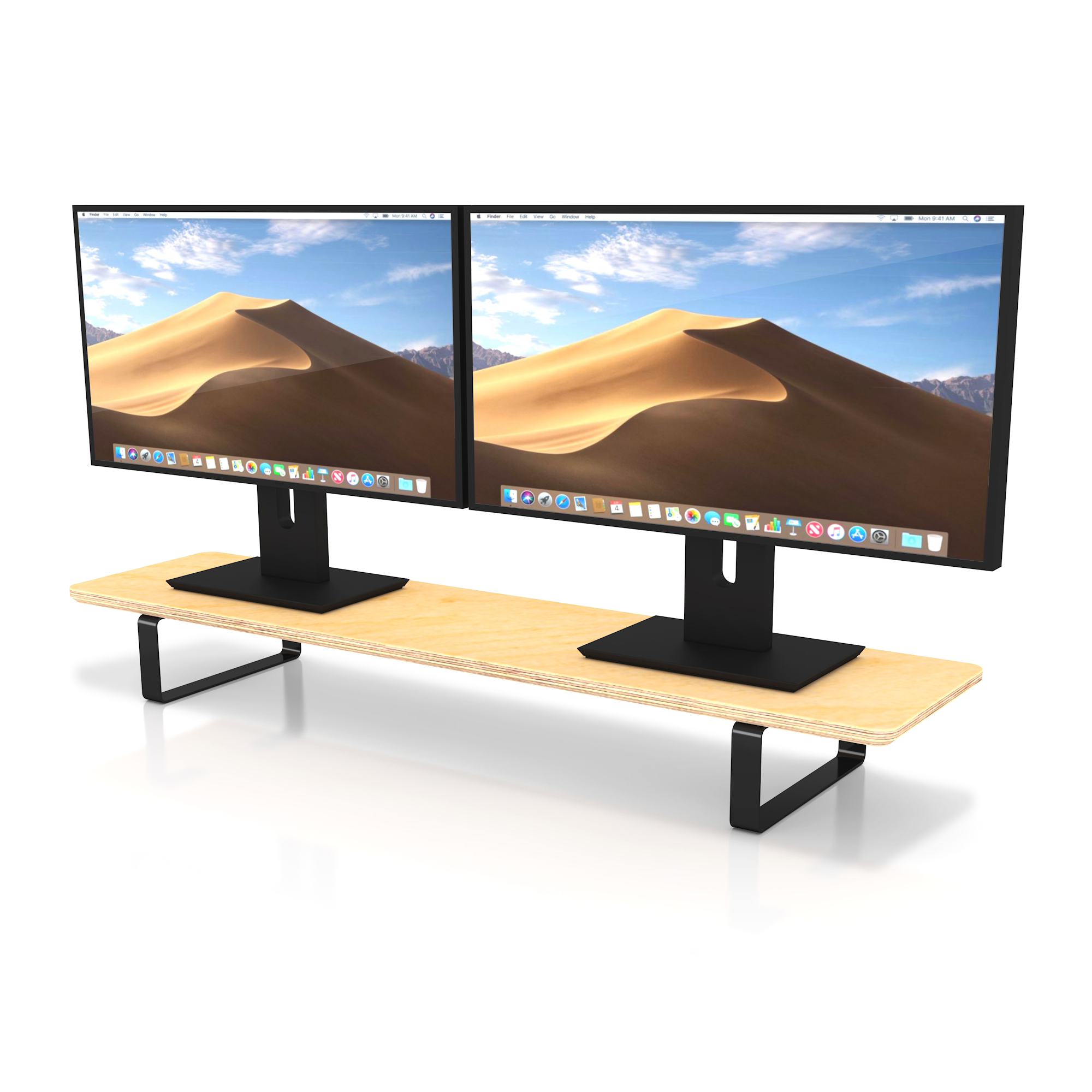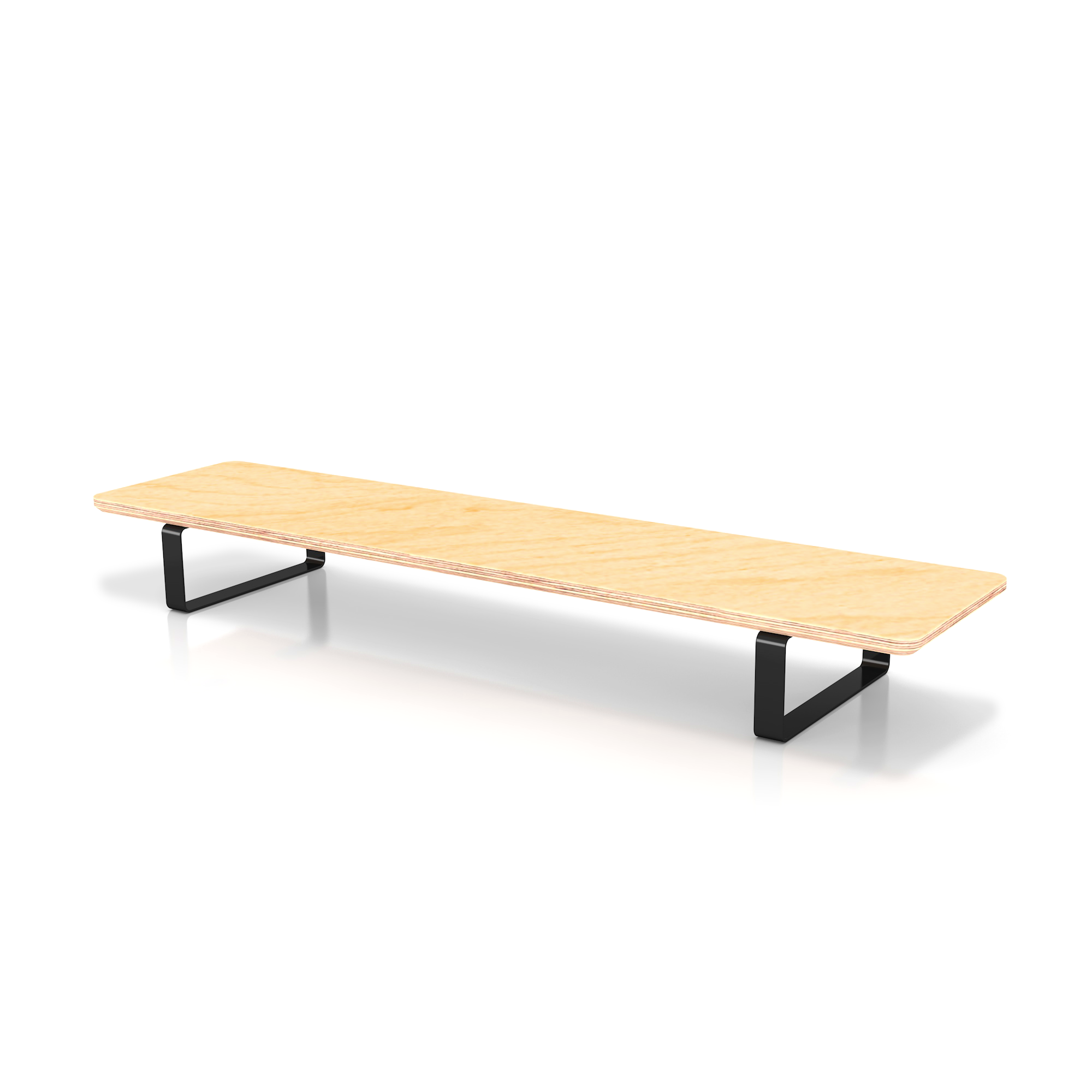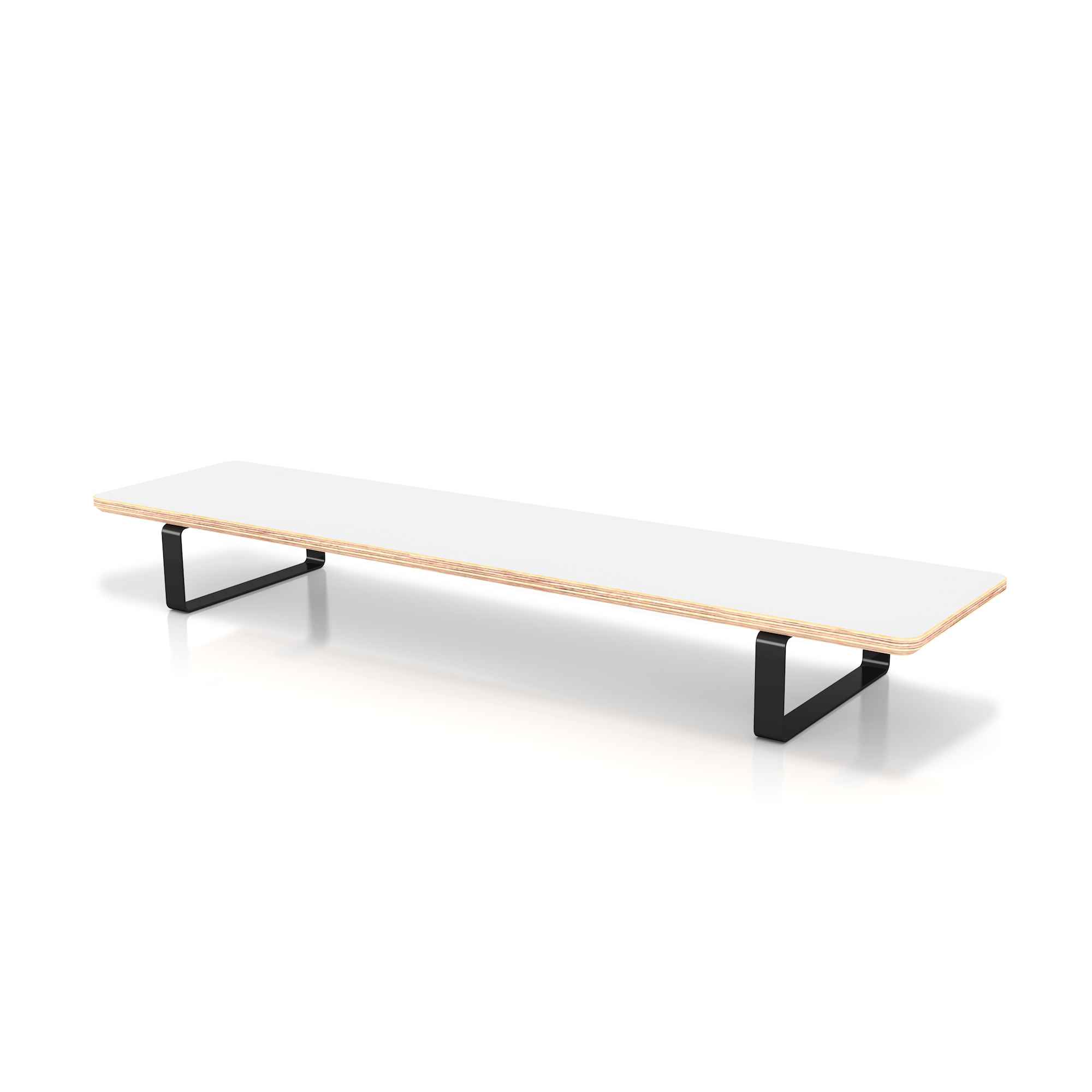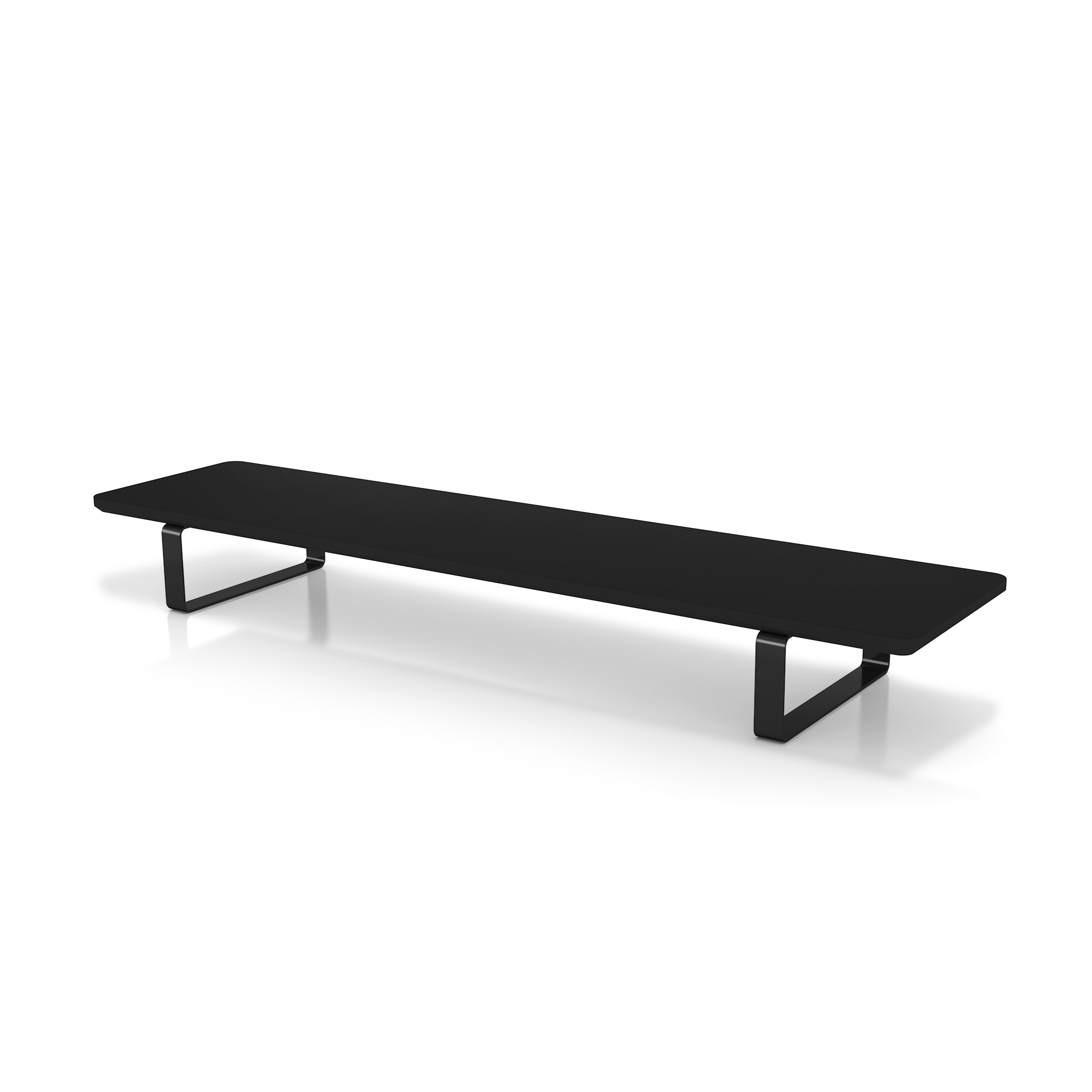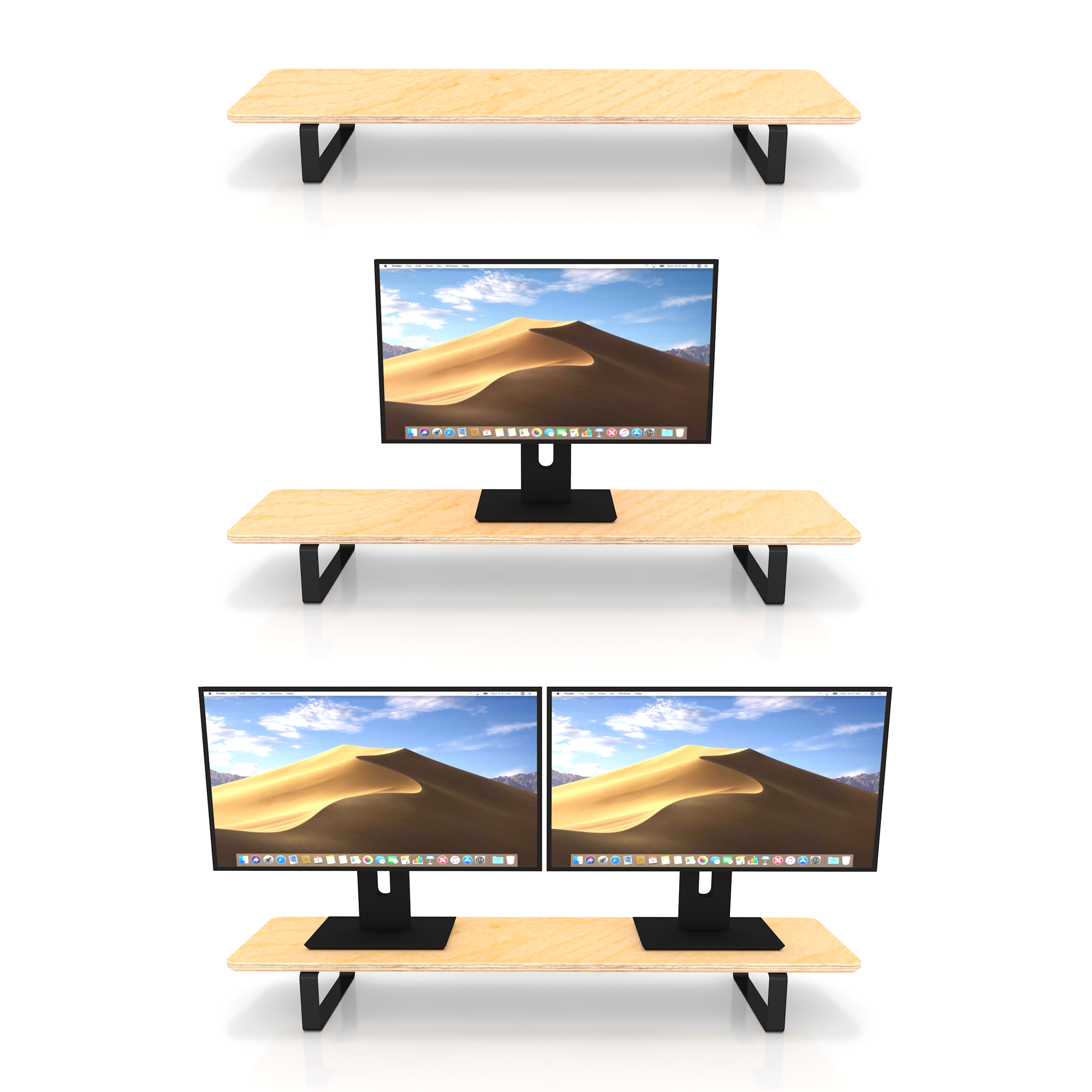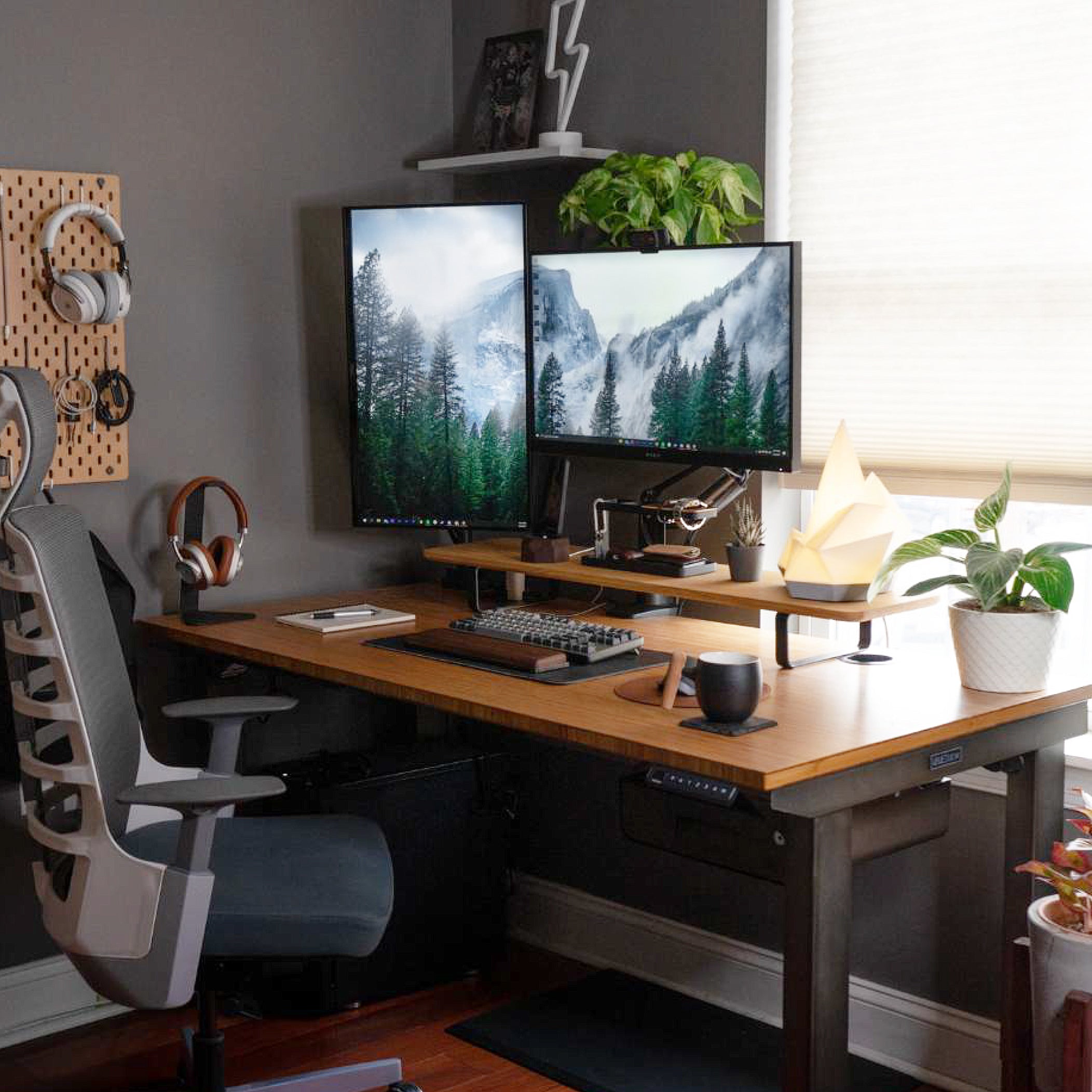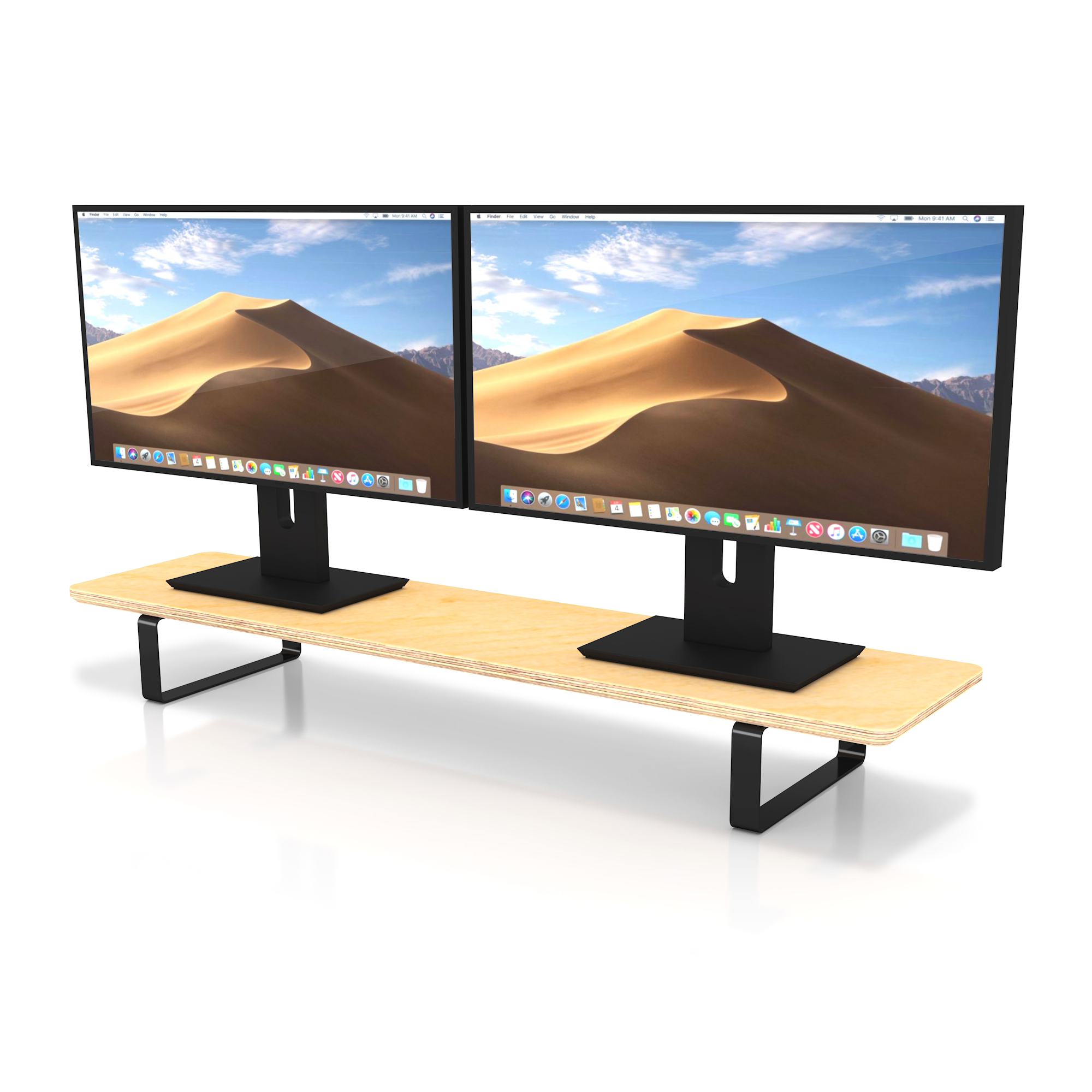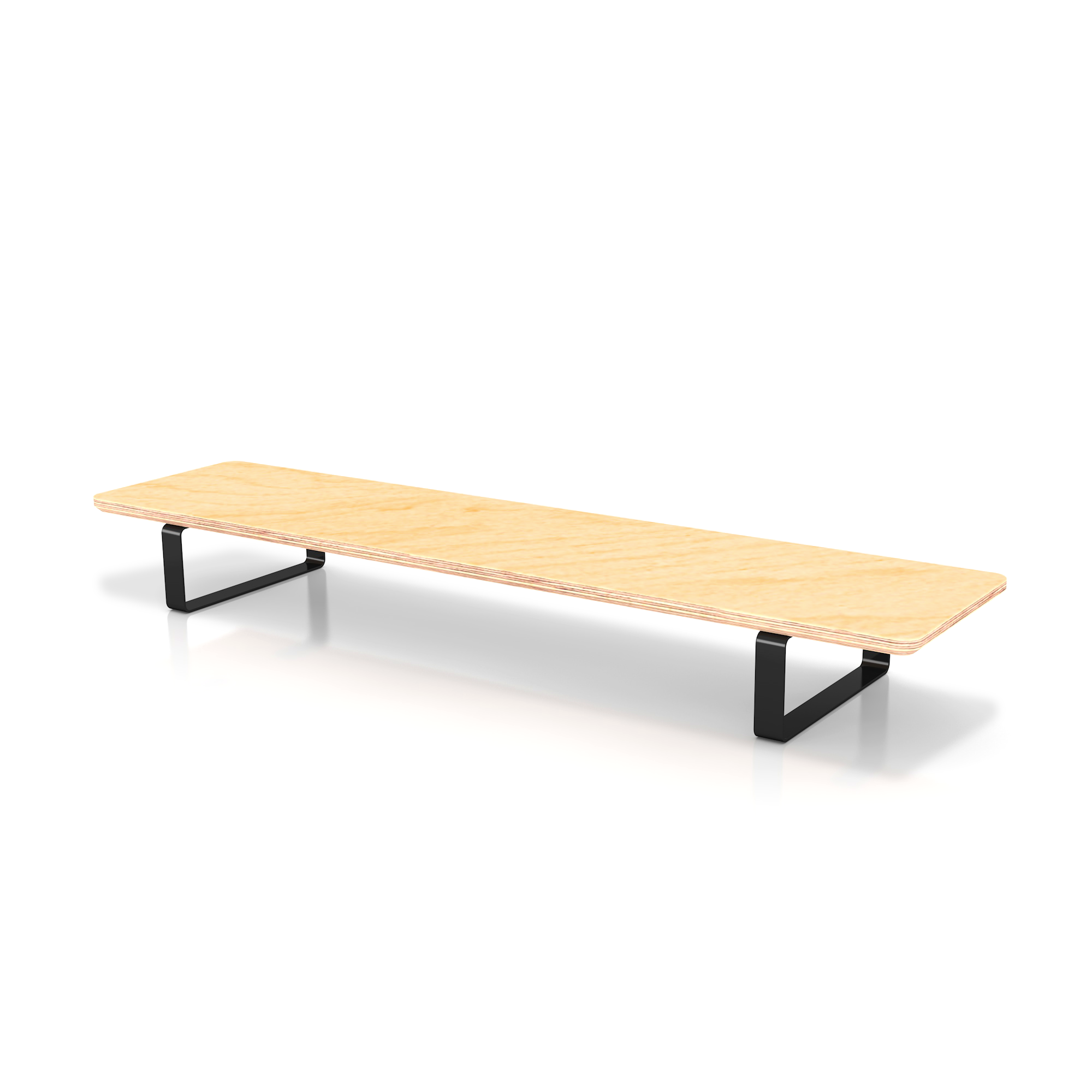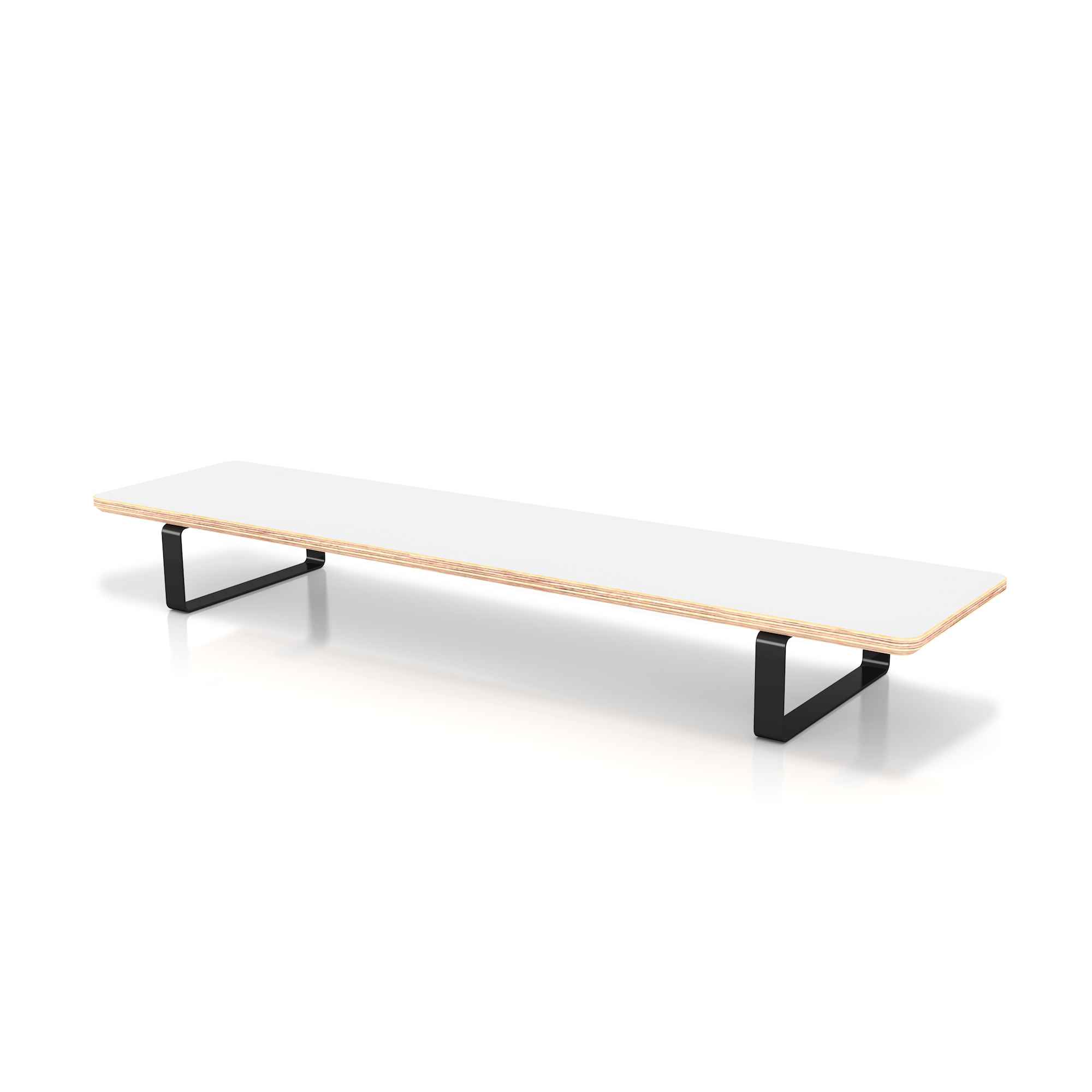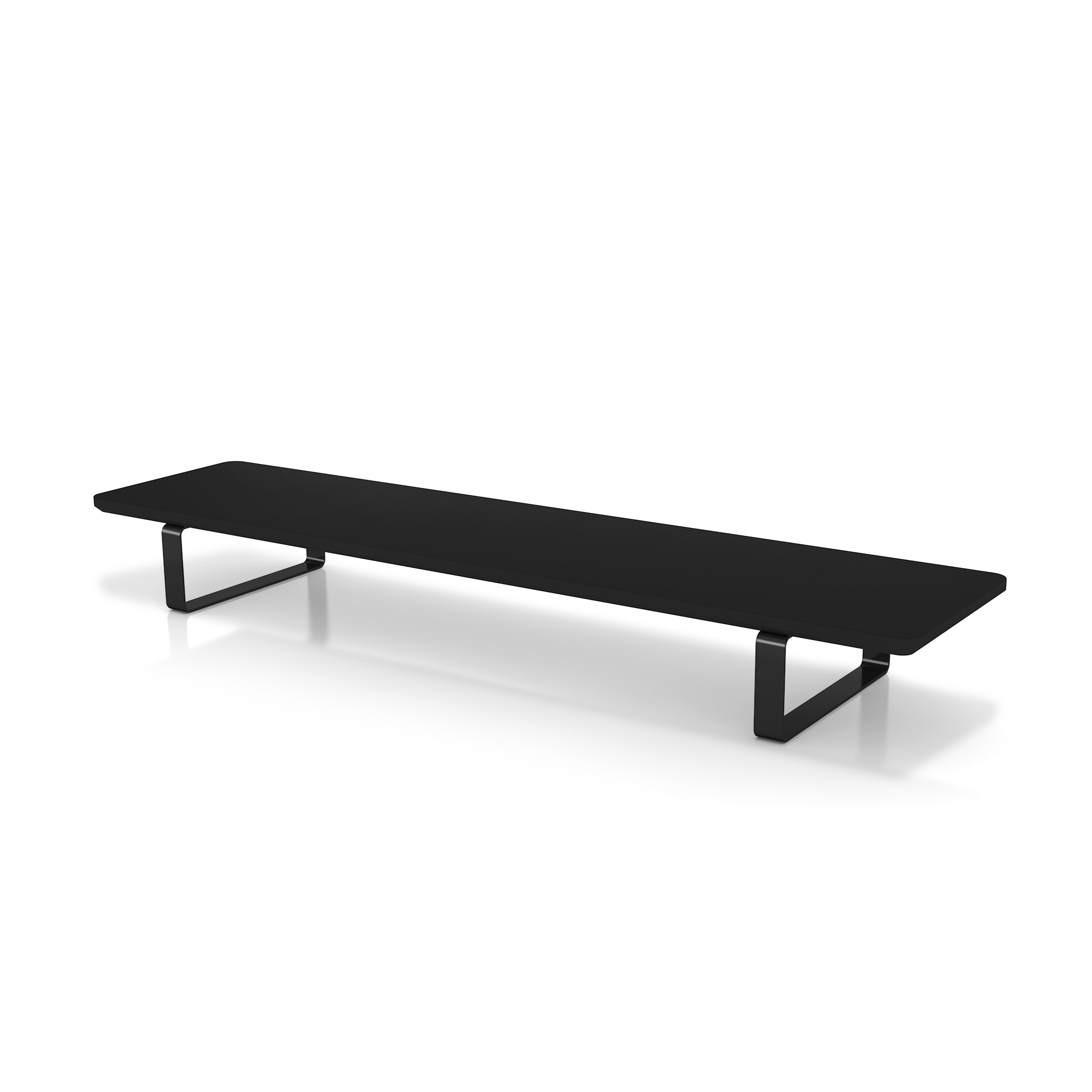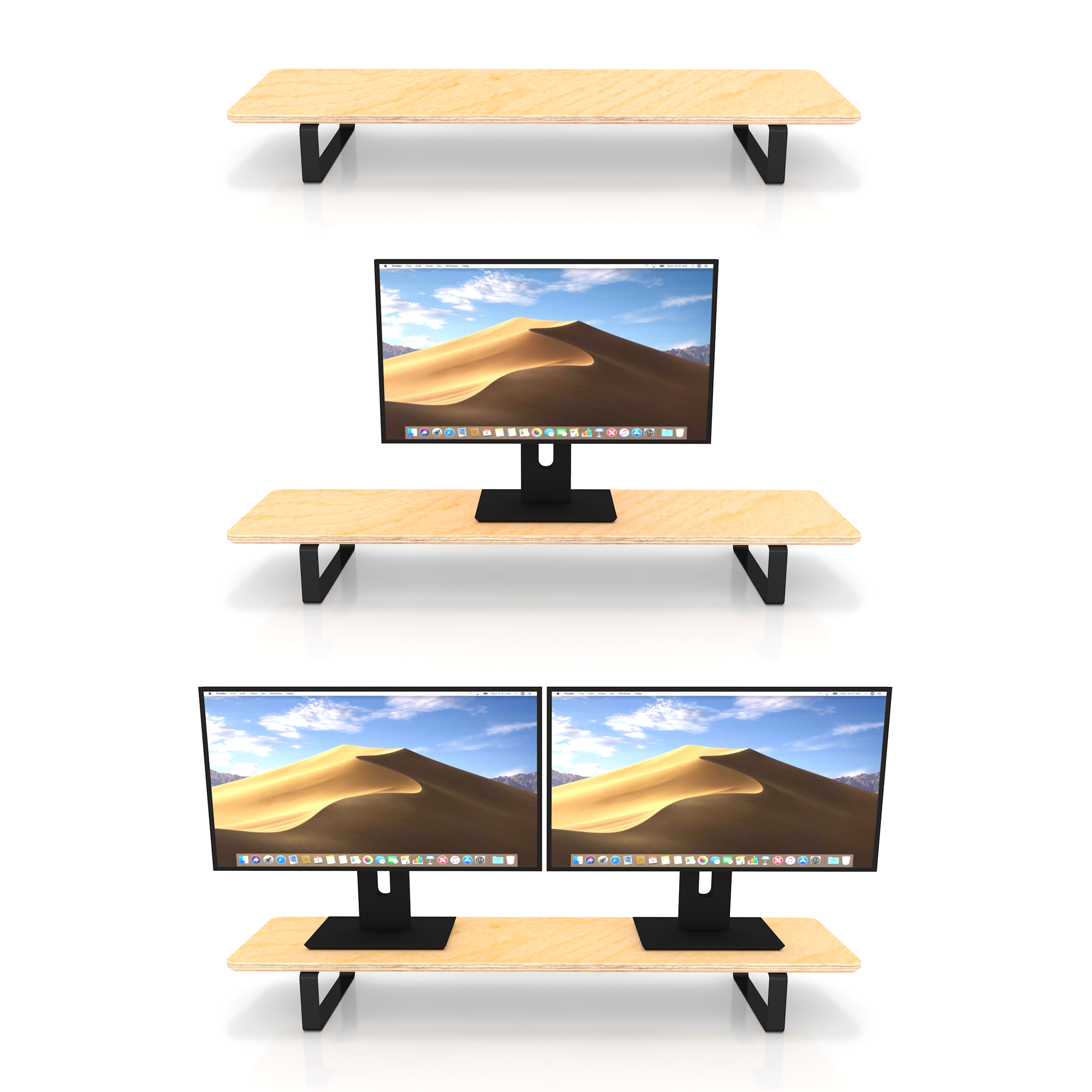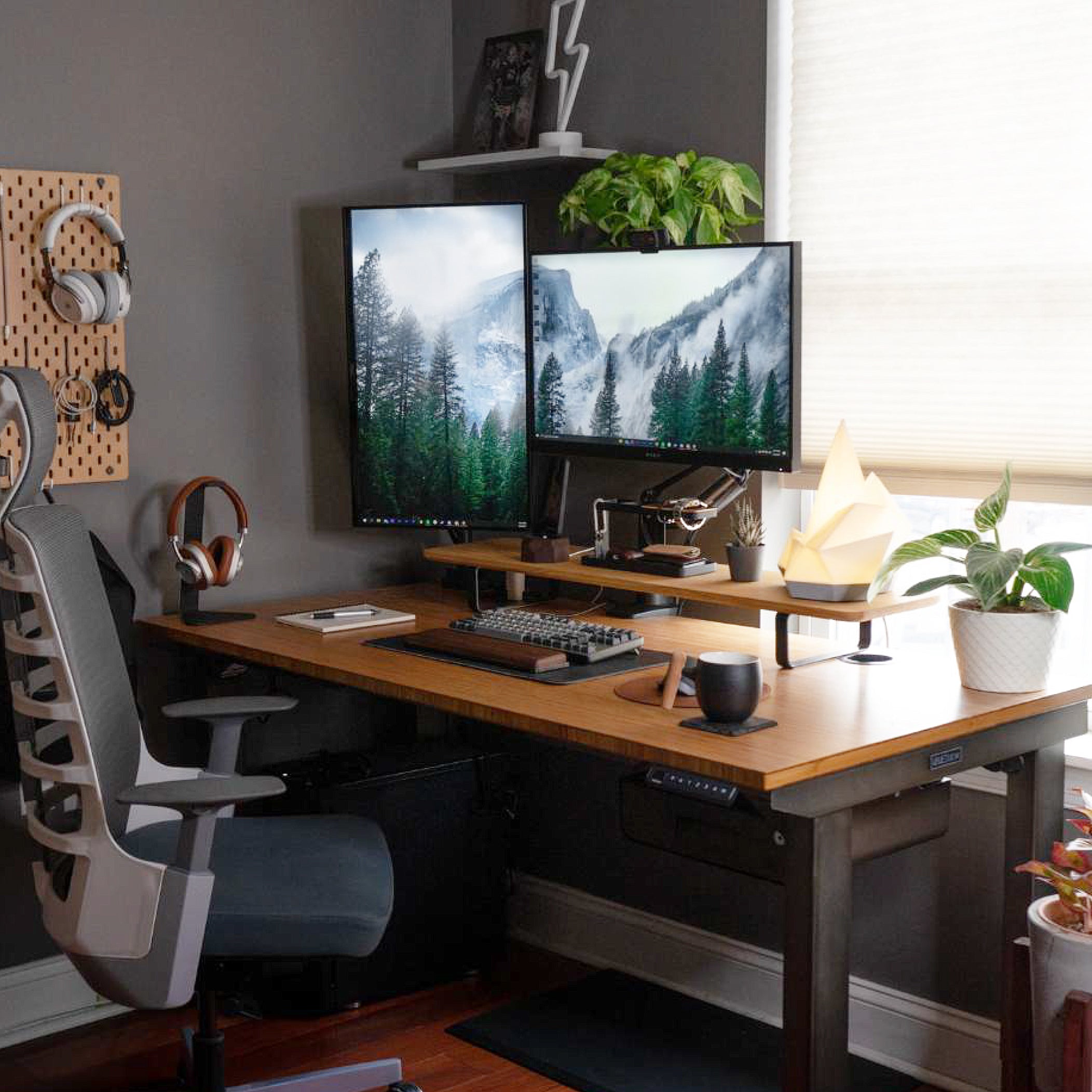 Table Shelf – Ergonomic Dual Monitor Riser or Laptop Stand
---
Delivery: 3 - 5 Working Days.
The Desk Shelf / Table Shelf is practical and provides more desktop space. Table Shelf is simply the best ergonomic monitor riser we've ever made. Raise your monitor and straighten your posture while you sit at work!
The Table Shelf monitor riser will ergonomically raise your monitor towards a more comfortable eye level. Made from Premium Birch Plywood and Solid Black Steel feet, Table Shelf will add a touch of elegance to your workspace be it at home or in the office. Save space and keep your workspace tidy with the additional storage beneath your TableShelf, ideal for keeping your keyboard, trackpad, mouse and notebooks out of the way when you want your desk back.
Essentials can be stored on top too, e.g plants, cups or snacks can be elevated above your workspace, so you can stay focussed on your work and enjoy a clutter free work space. Easily assembled in a matter of minutes, the Table Shelf feet simply attach to the underside of the natural wood stand and are easily secured with four screws.
Simple, beautiful and ergonomic design looks great on any work desktop surface.

Dual monitor riser is specifically designed to lift your monitors or laptops 12cm off your desk ensuring an ergonomic position of the screen at eye level. 

Helps reduce neck, and back strain by elevating Monitor.

Adds extra desk space with an underneath storage cavity for 

keyboards, notebooks, or charging docks.
Extremely strong, Premium, 18mm Baltic Birch plywood material, holds up to

 

70kg's!
The birch plywood is elegantly sanded smooth and varnished with our environmentally friendly, water based sealer.
Black gloss powder coated feet simply screw to the birch plywood which provides stability and support to the product.
Slip resistant powder coating prevents the feet from sliding on a wooden surface.
Powder coating is highly durable and maintains a gloss appearance for a longer period of time.
Quick Self Assembly - Screwdriver required.
Handcrafted in Cape Town, South Africa.

Specifications:
Deep enough to support up to 2 x 23" or 1 x 27" Screens or a 15"/17" Laptops.
Top shelf size: 105cm x 25cm x 12cm high.
10cm x 76cm of underneath storage between feet.
Feet Steel Thickness: 25mm wide x 3mm thick.
Weight: 5kg's.

Goes well with.. Pair the Table Shelf monitor riser with the DeskPad, which perfectly fit between the feet of the TableShelf.
---