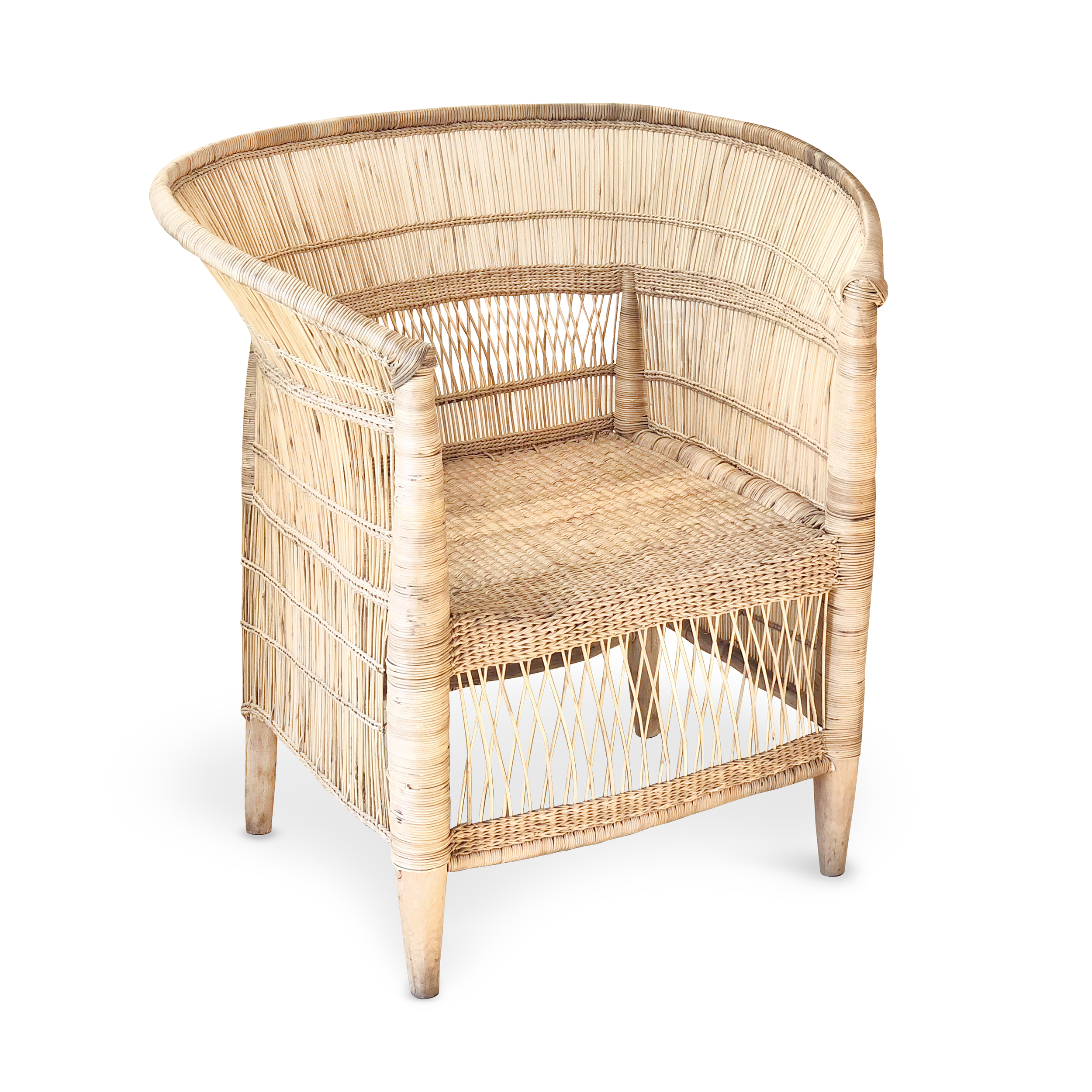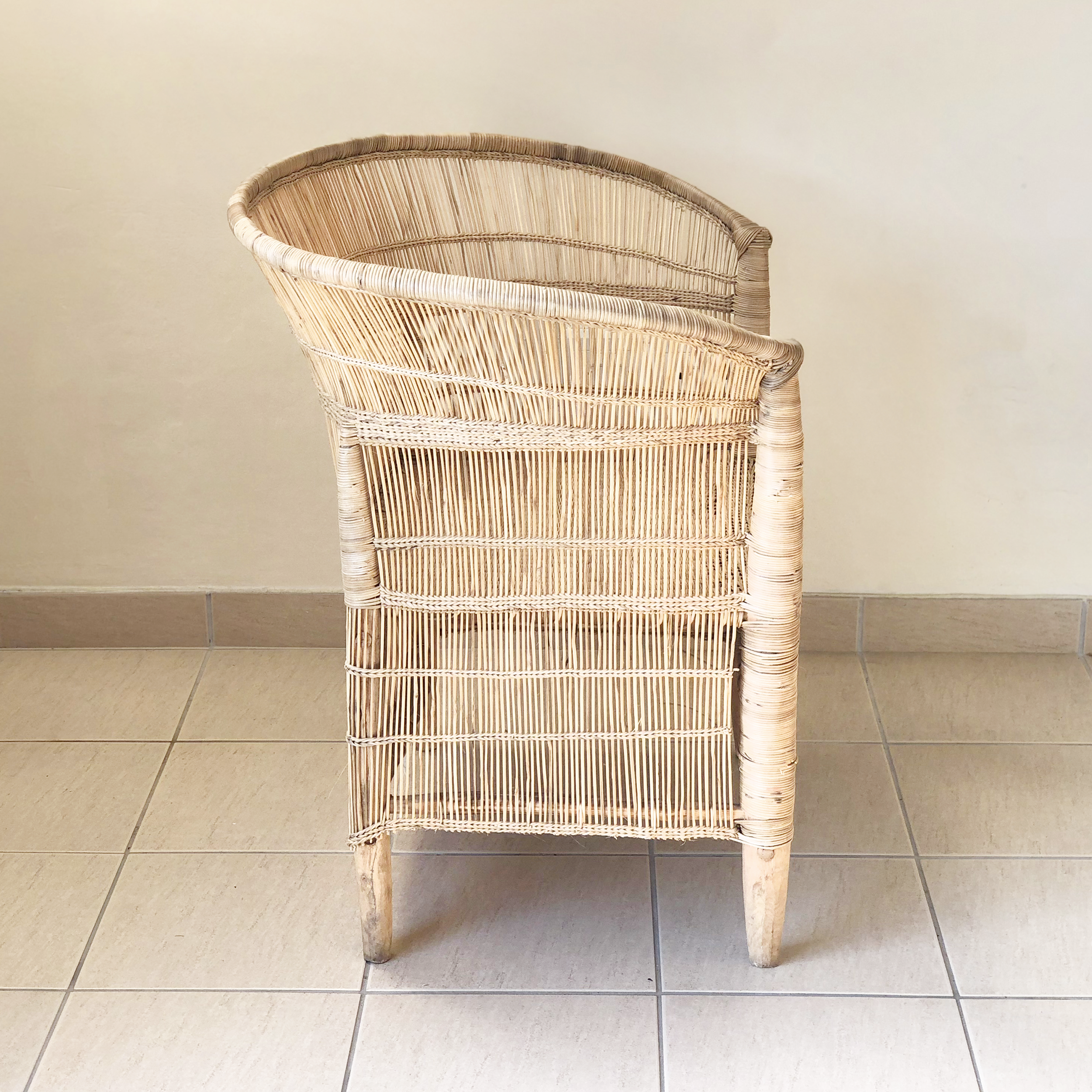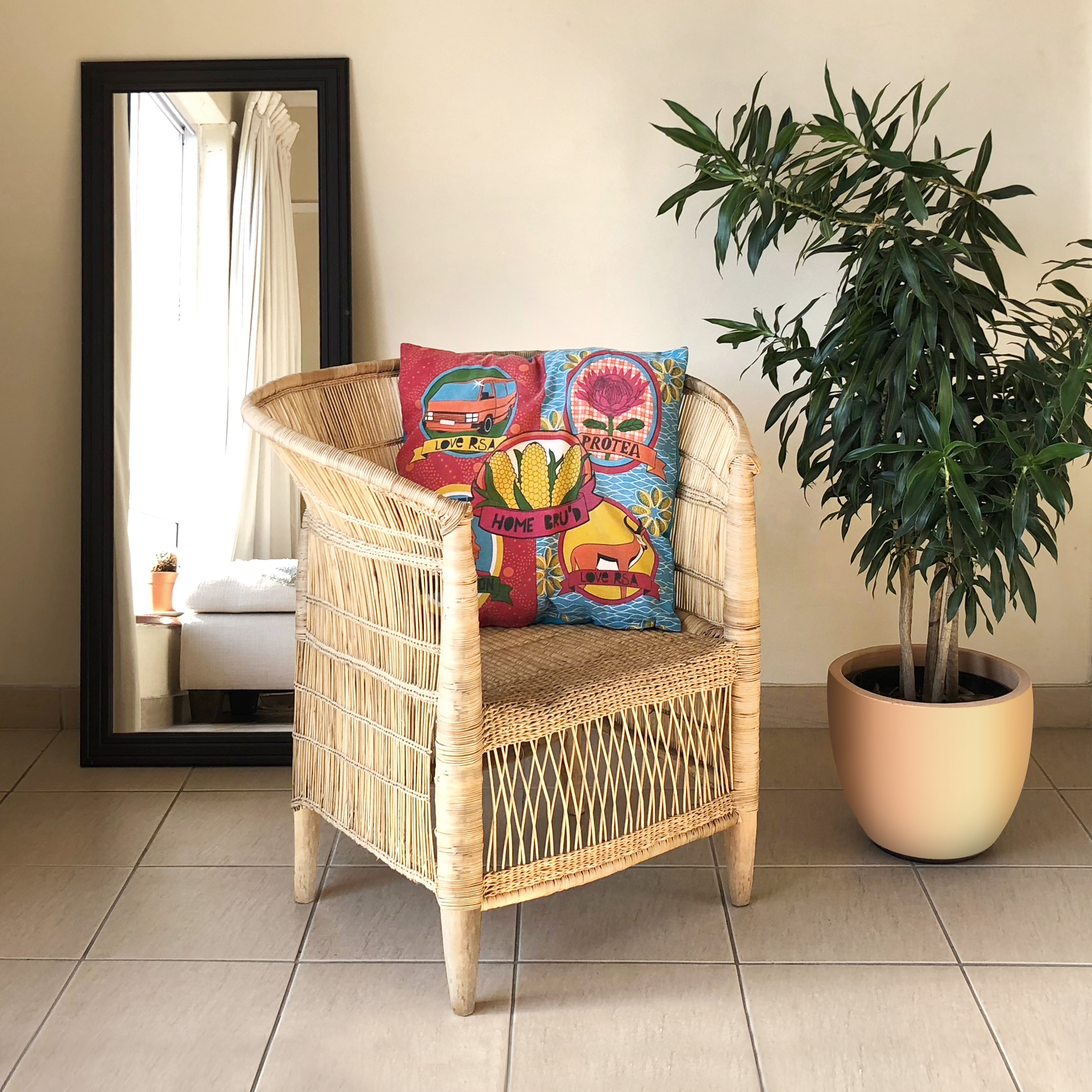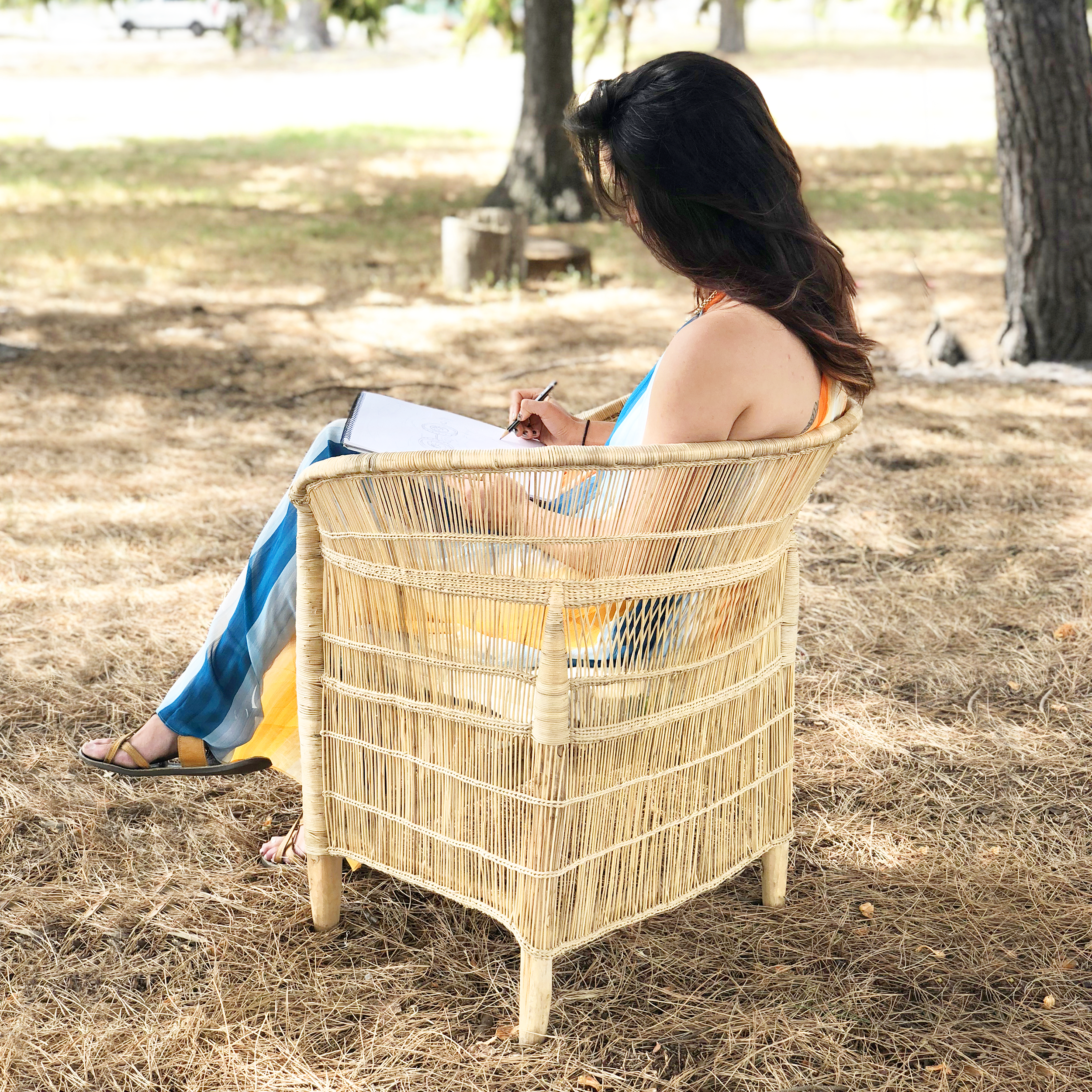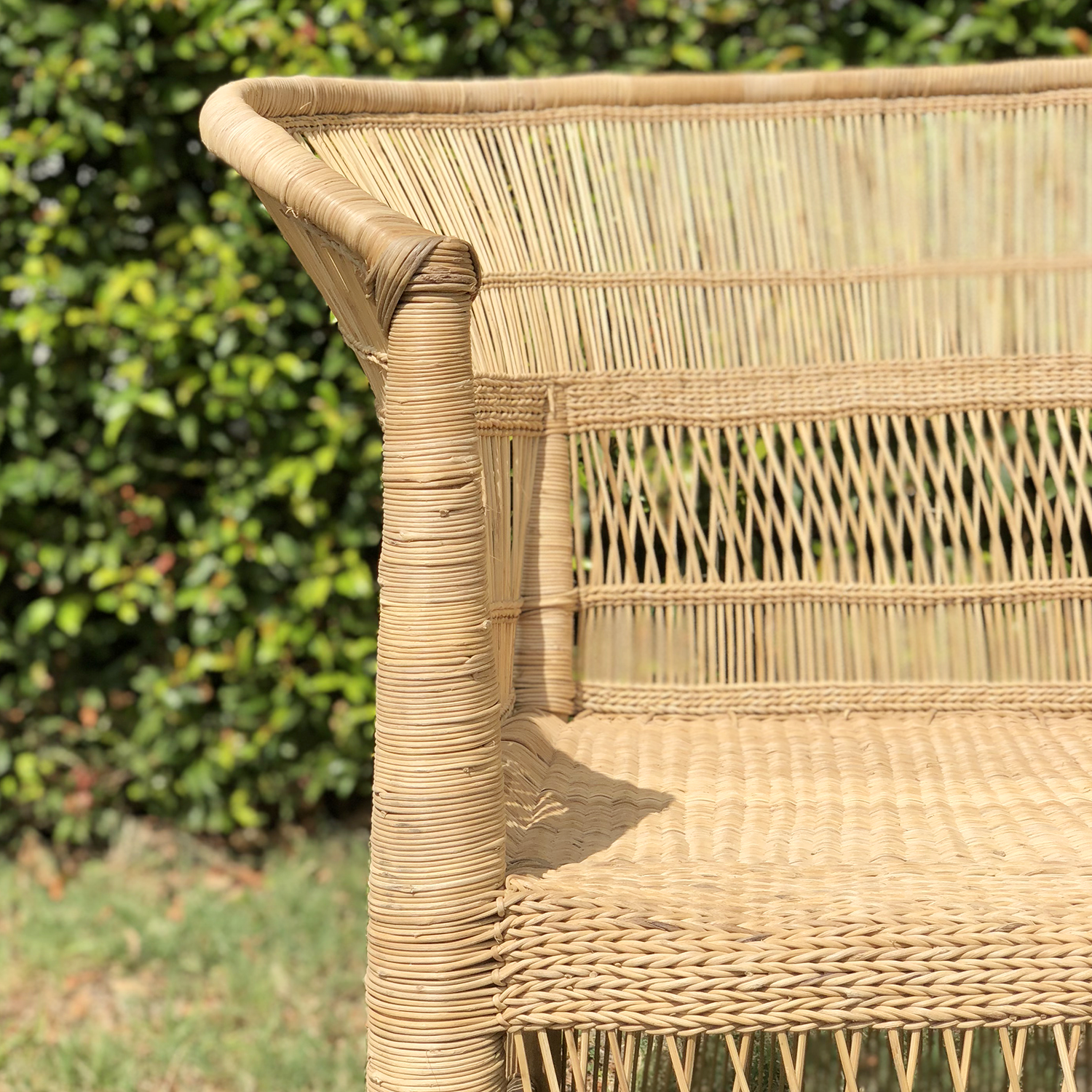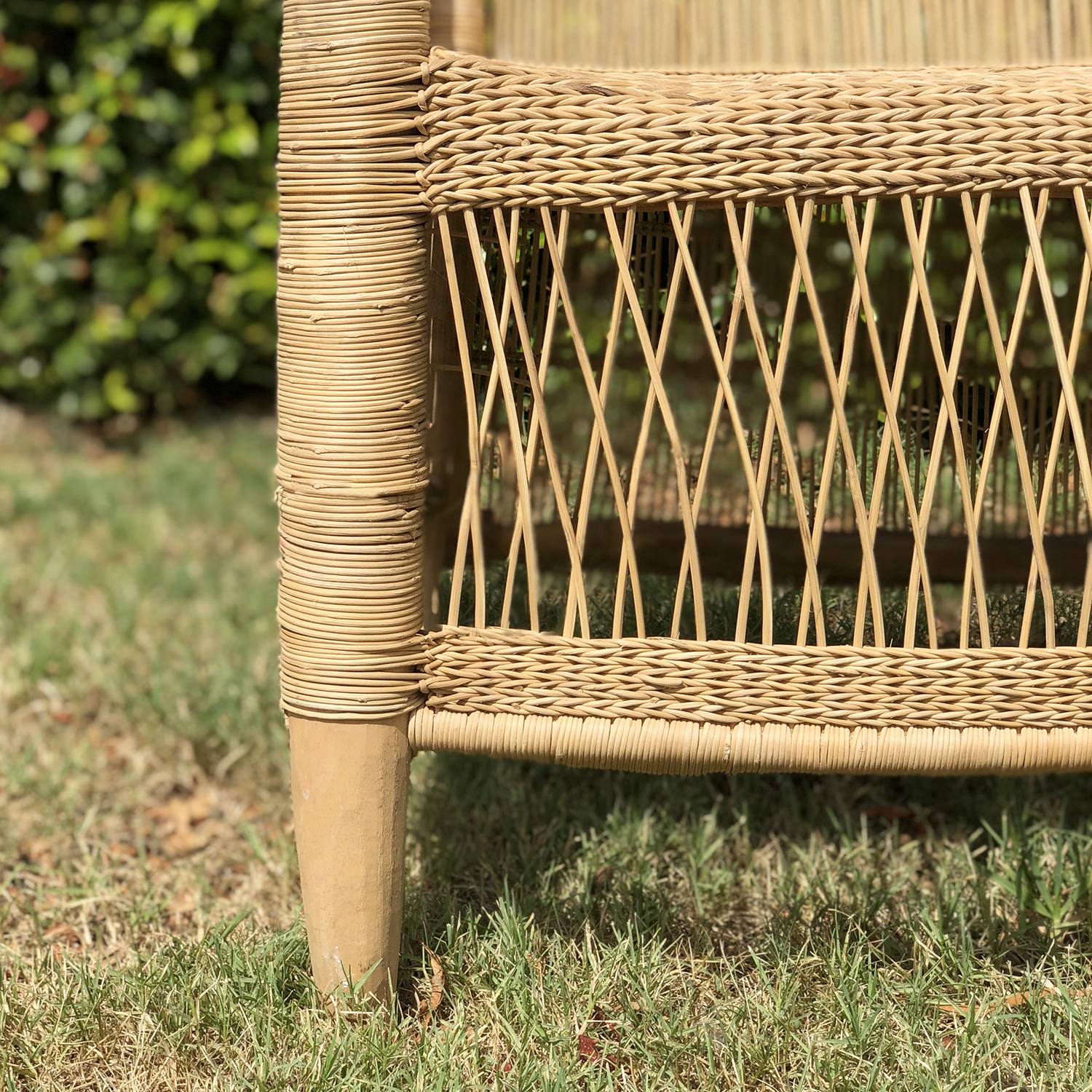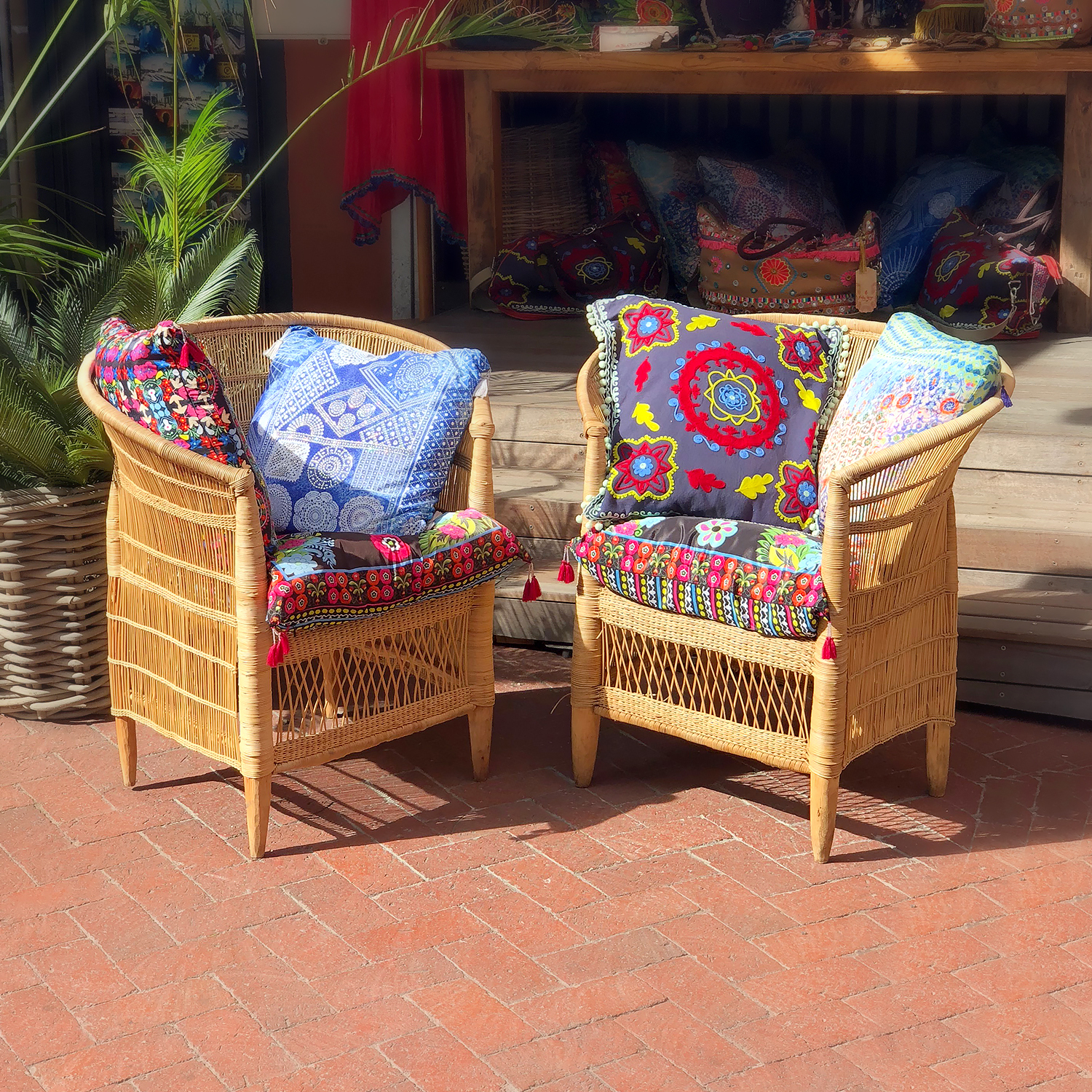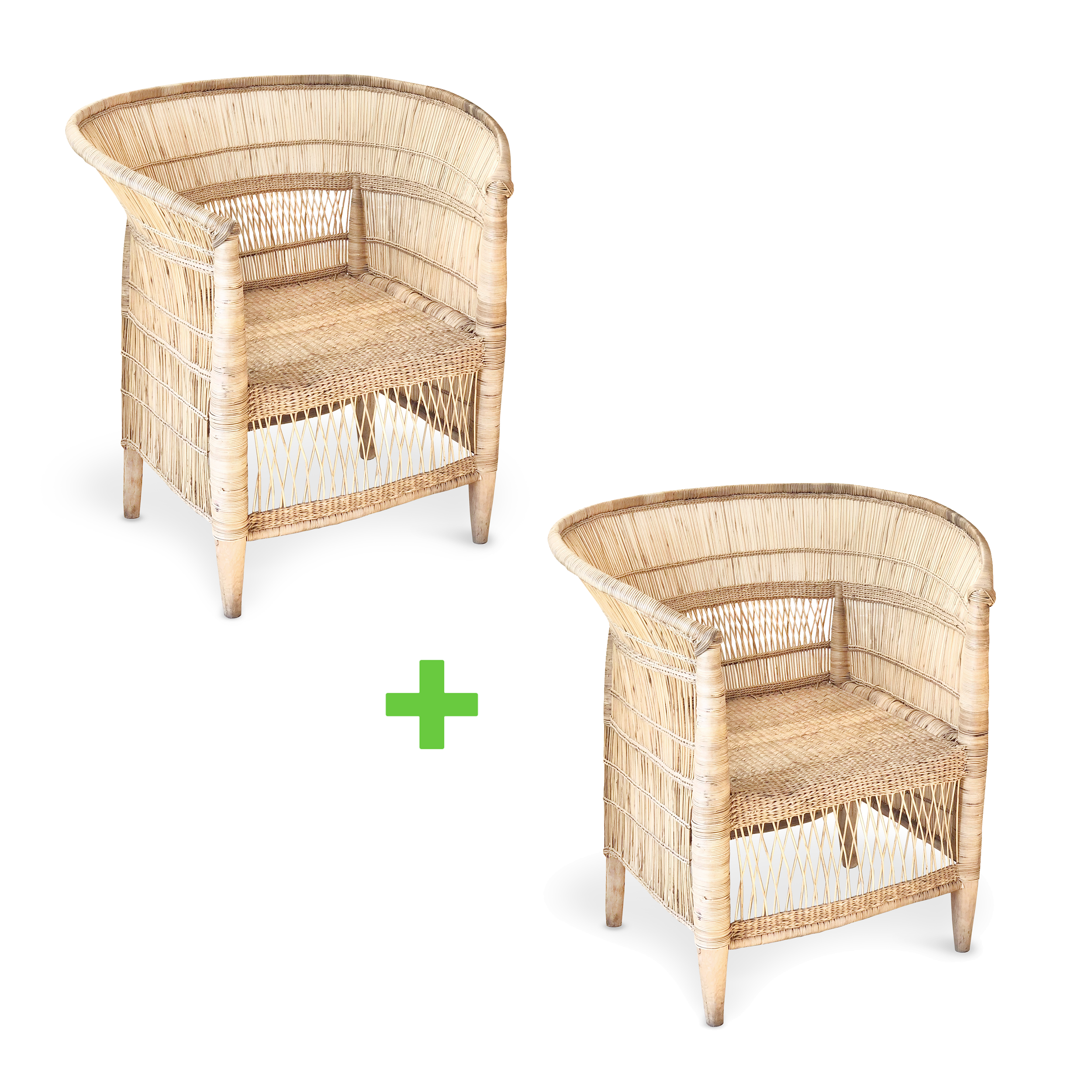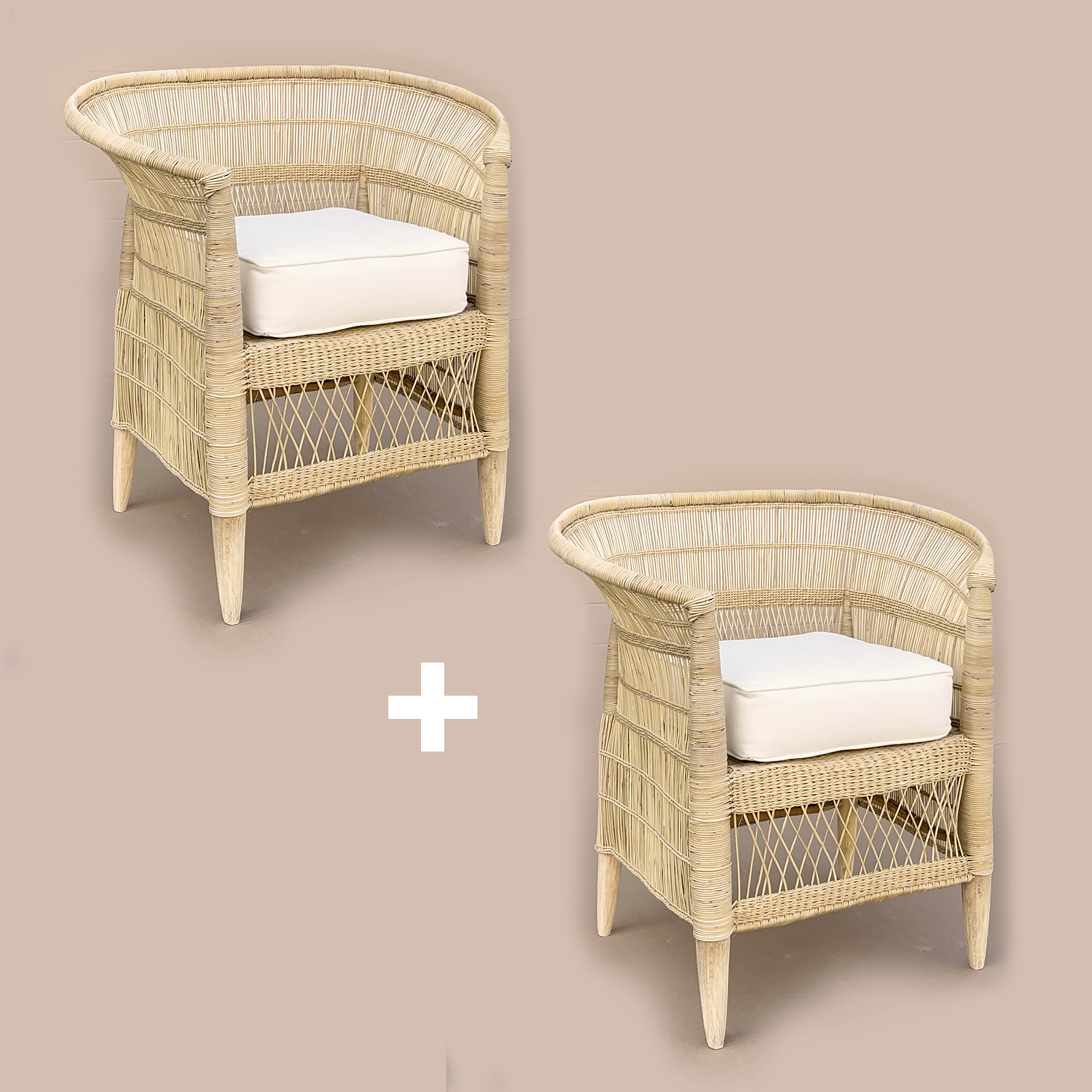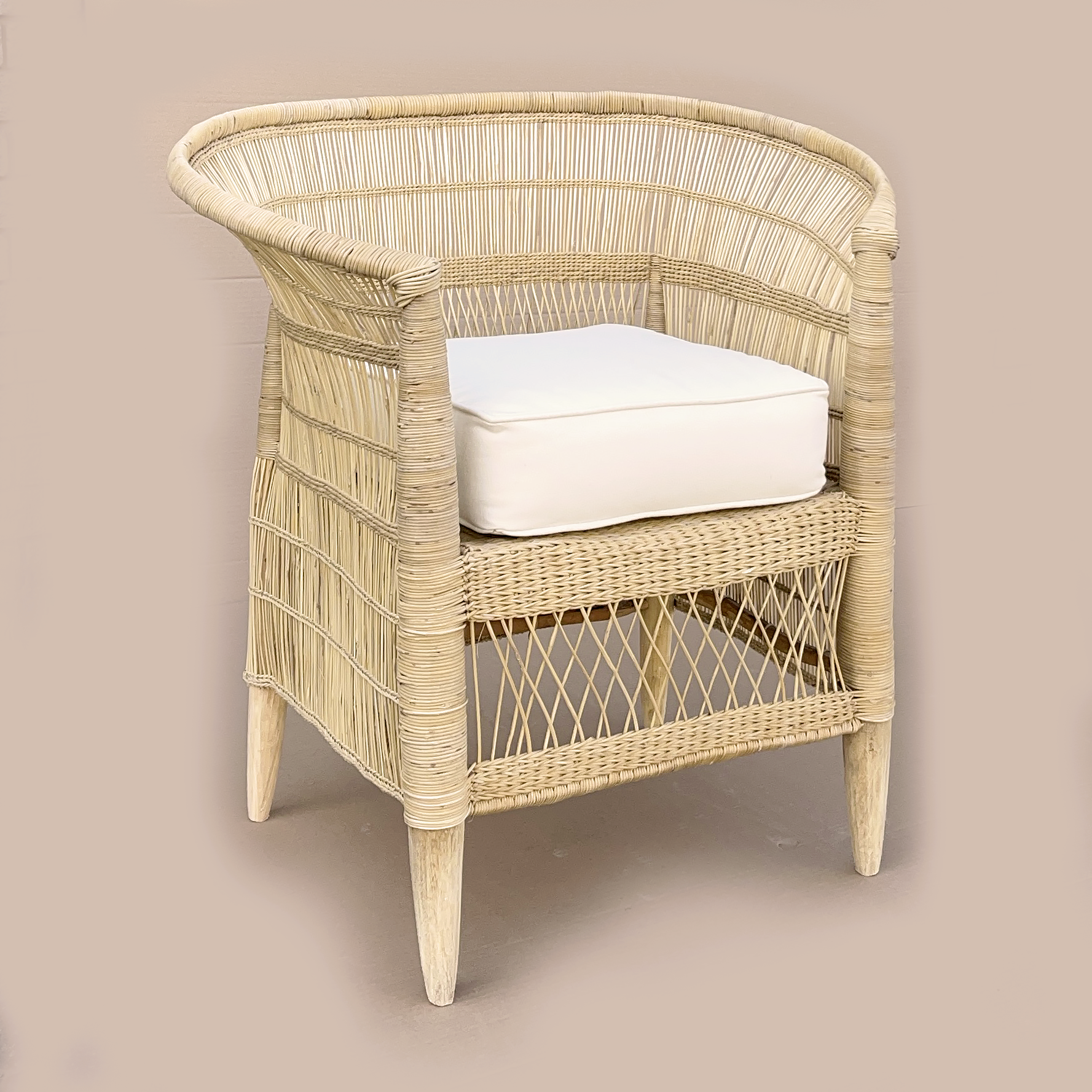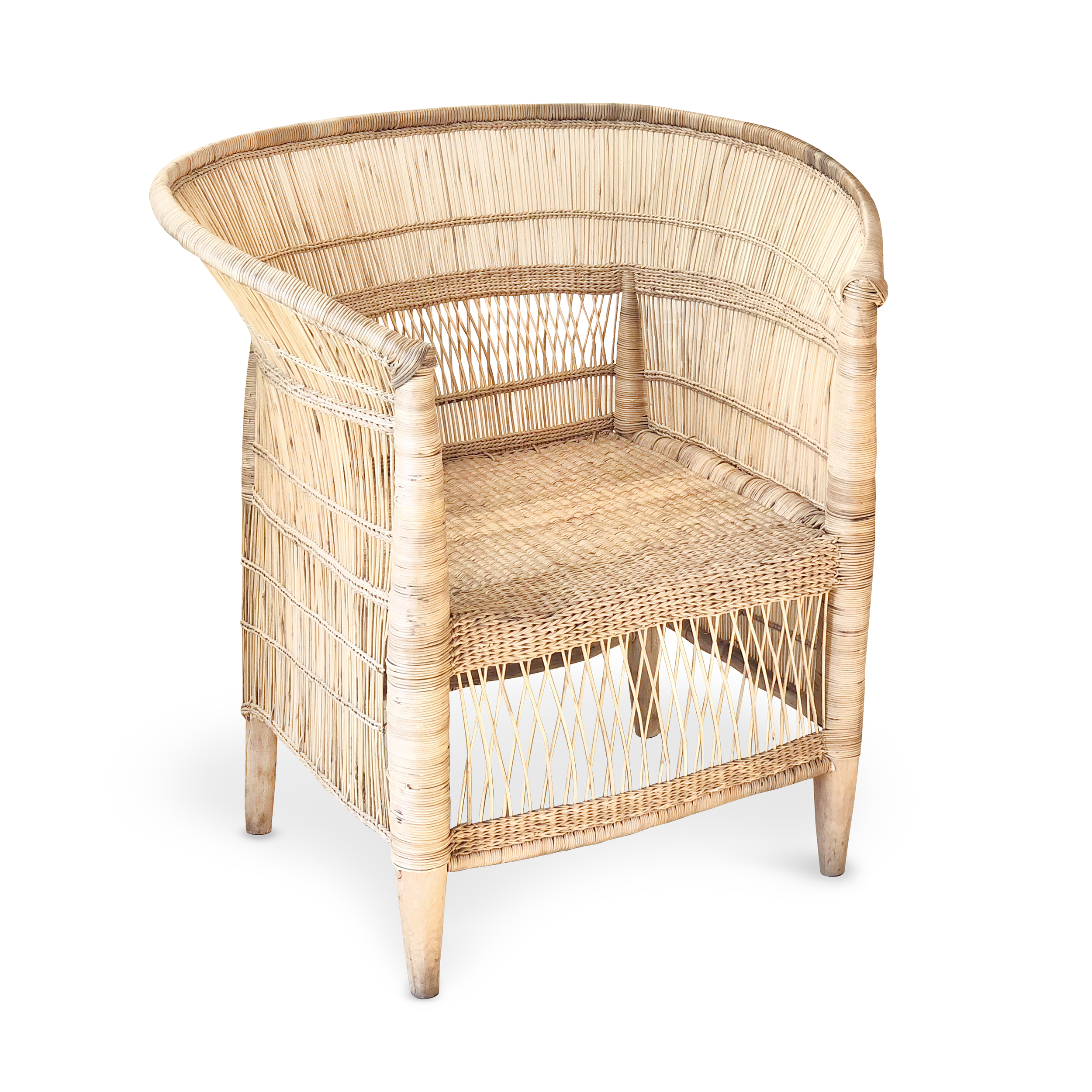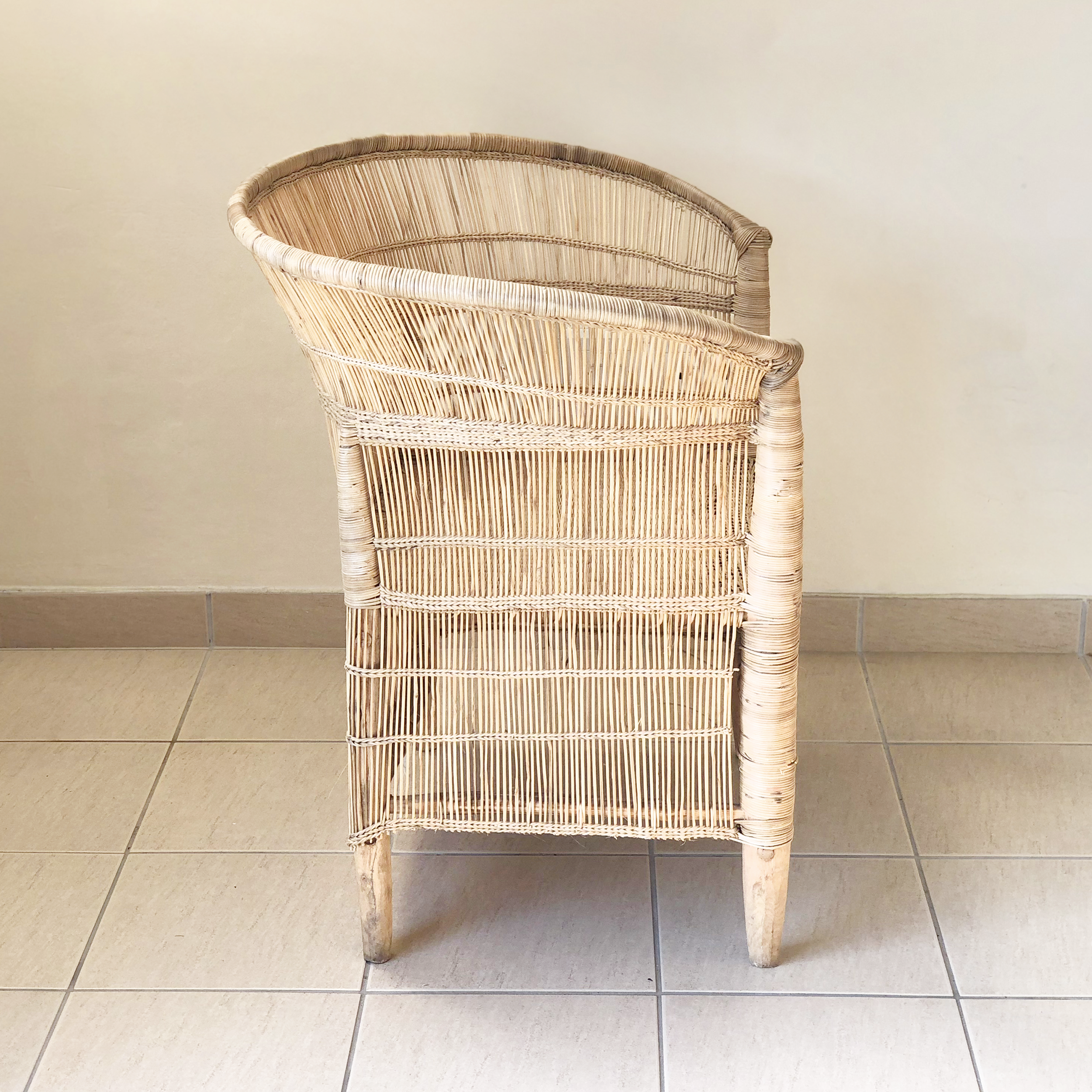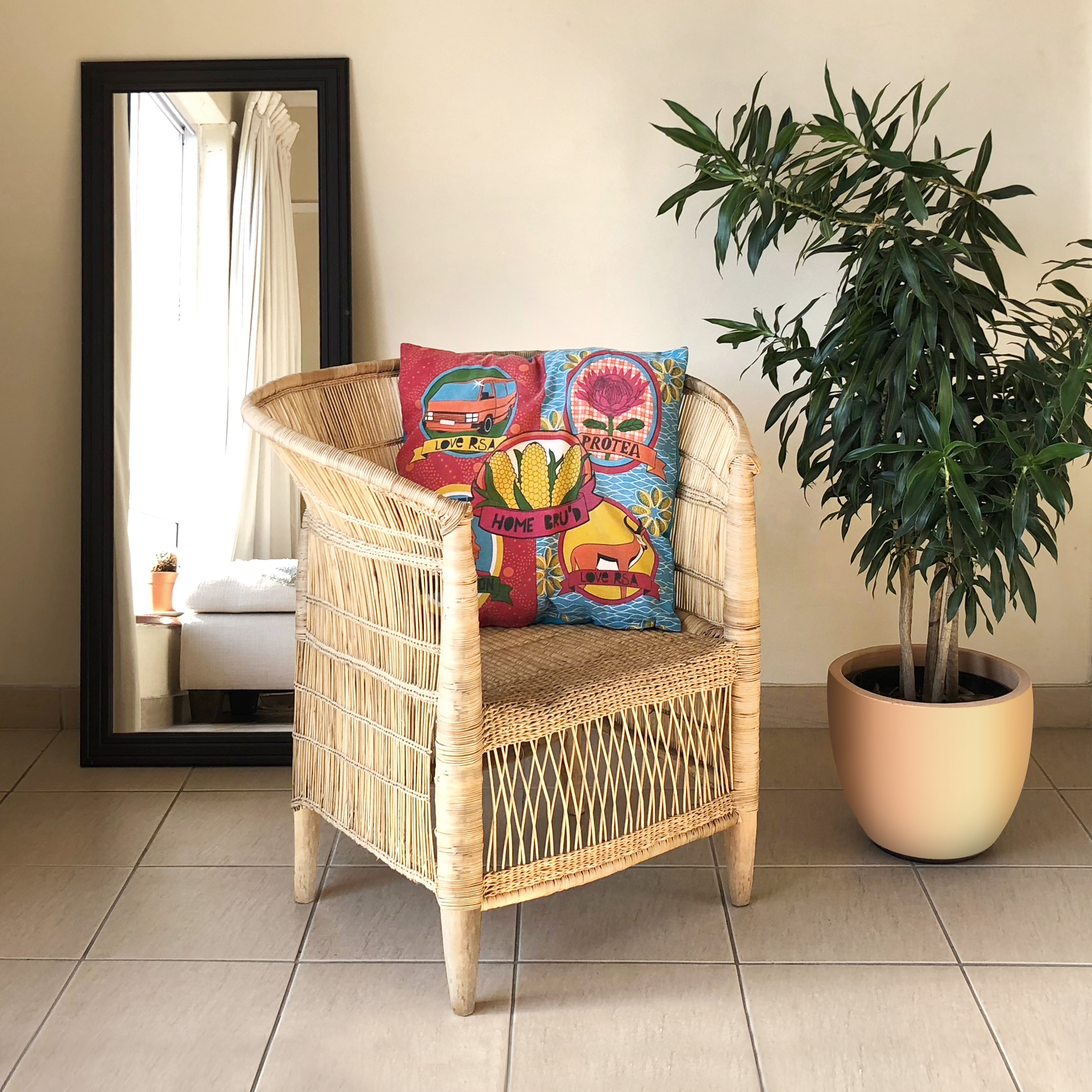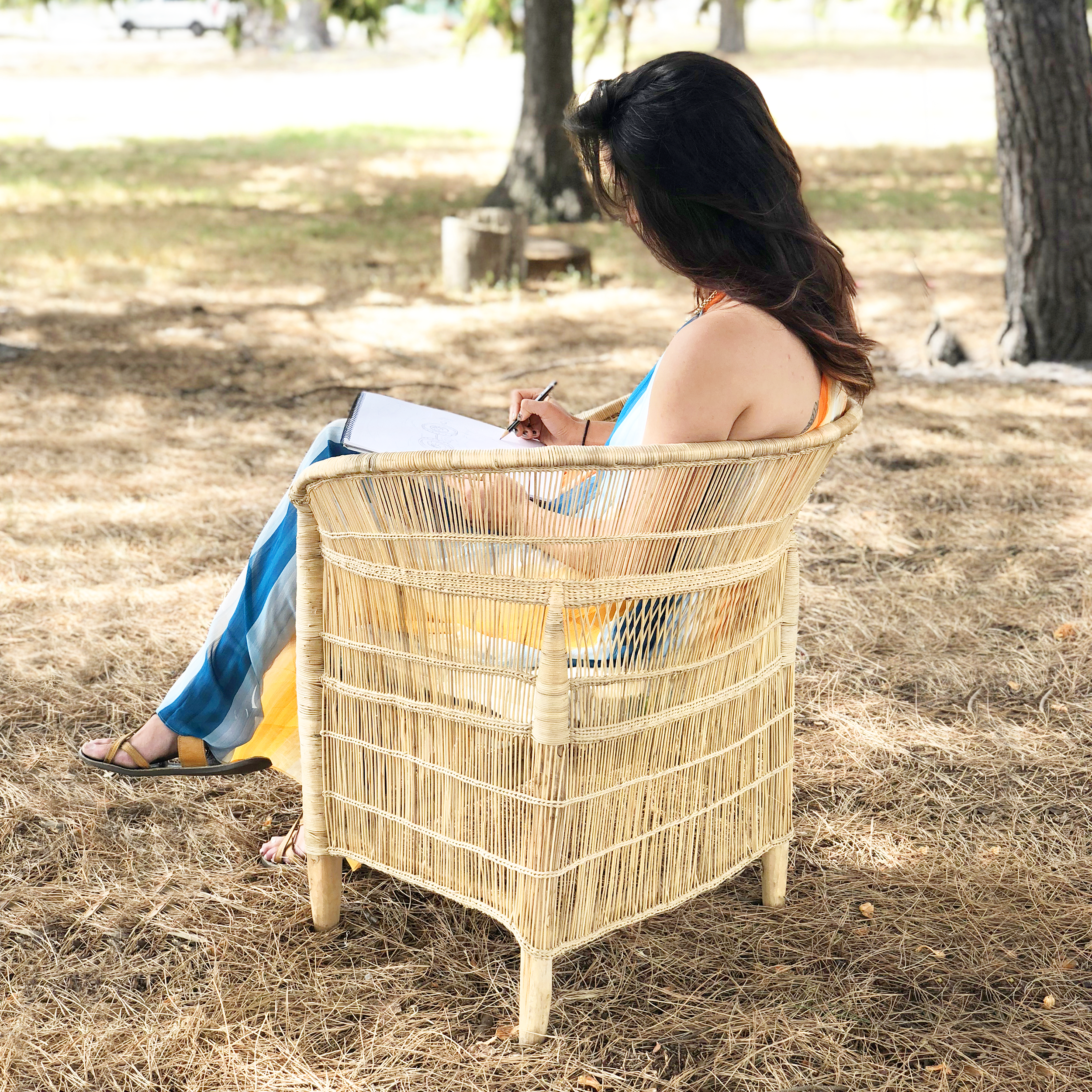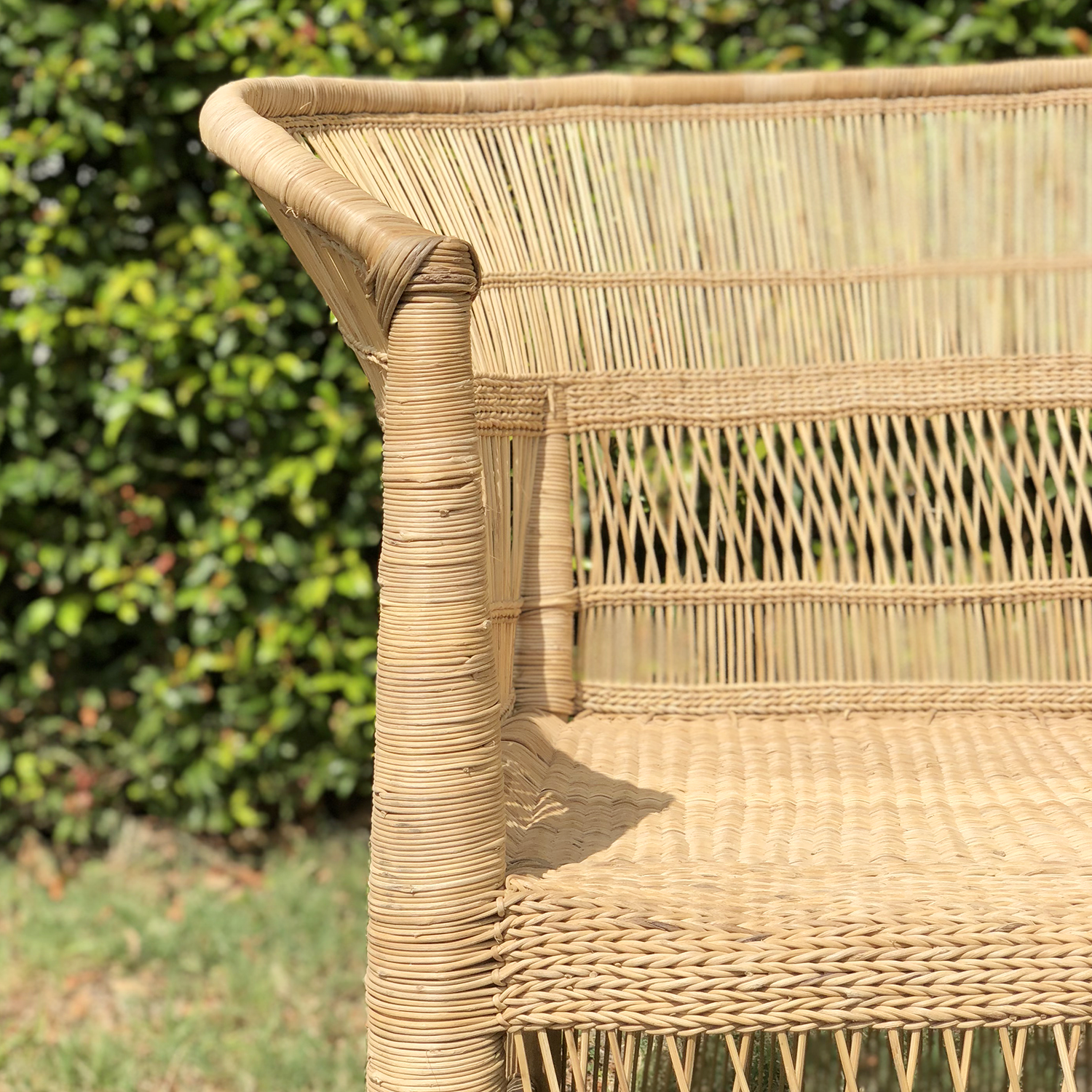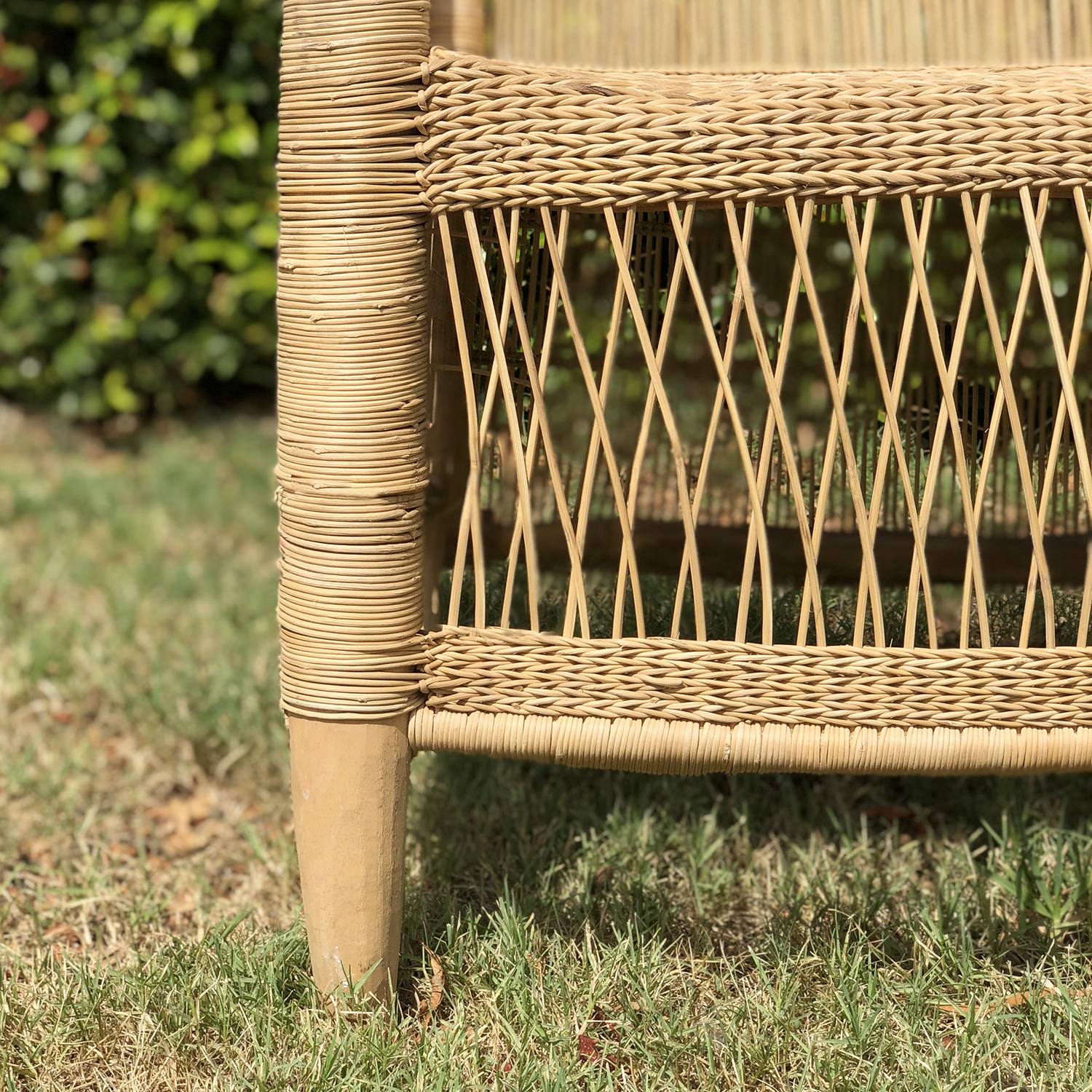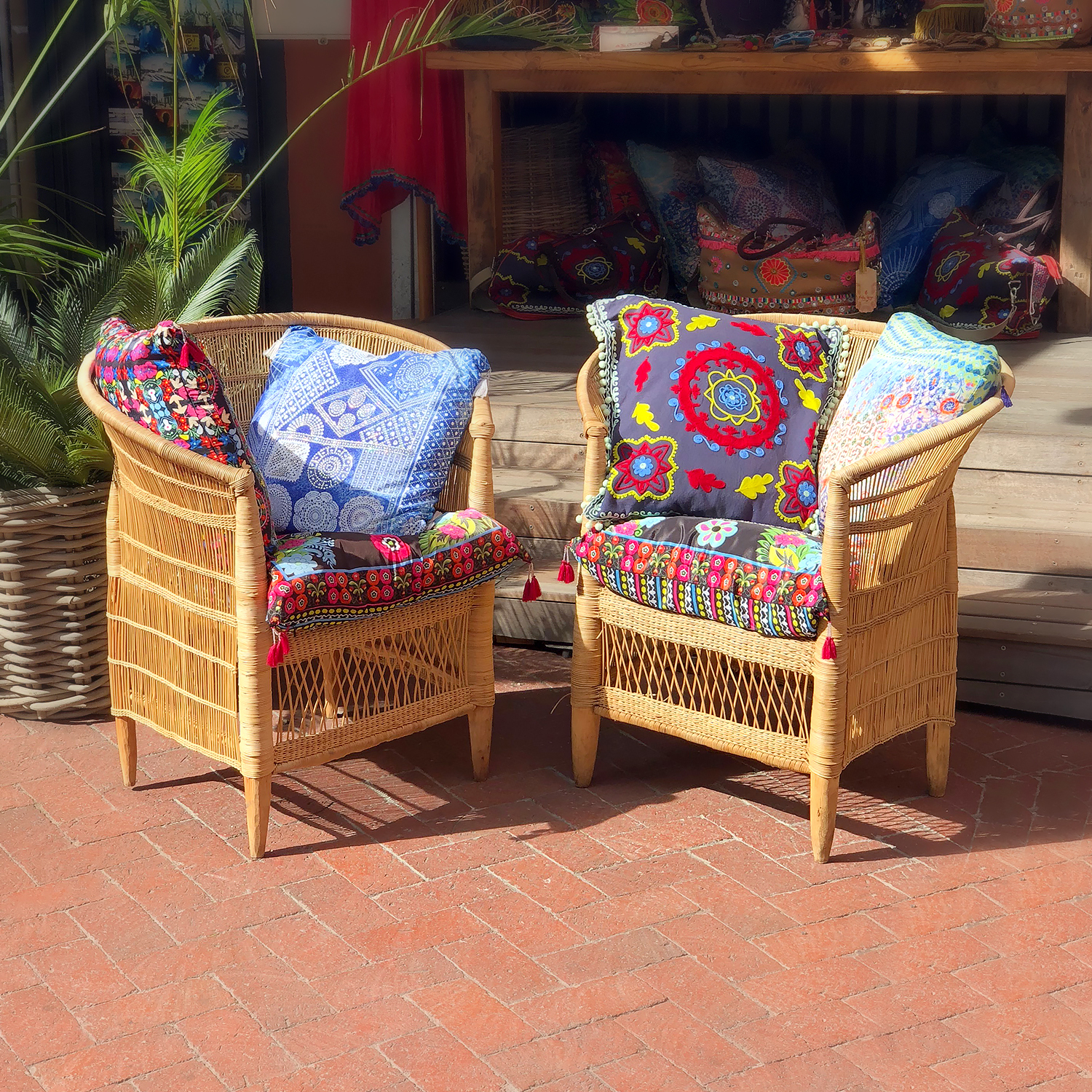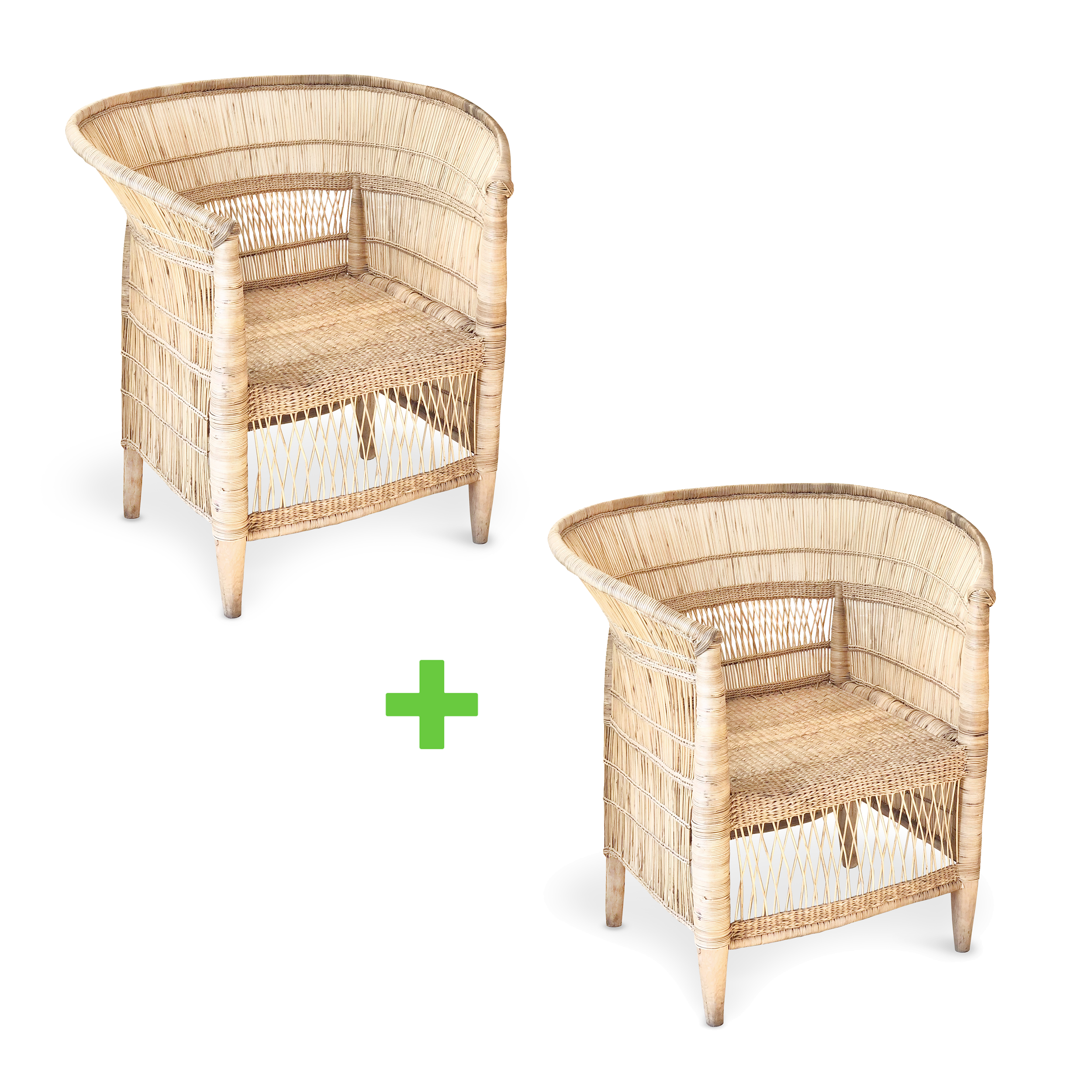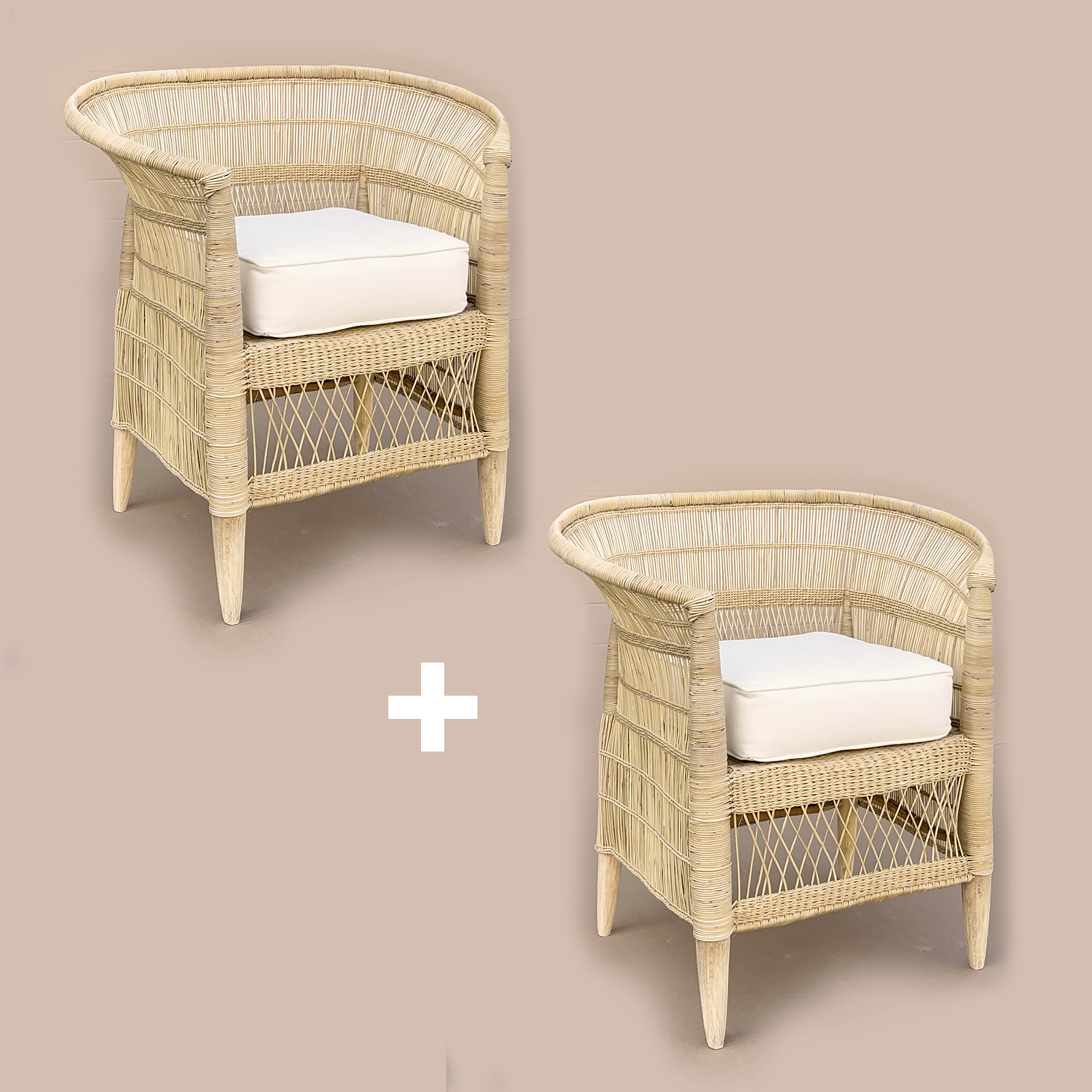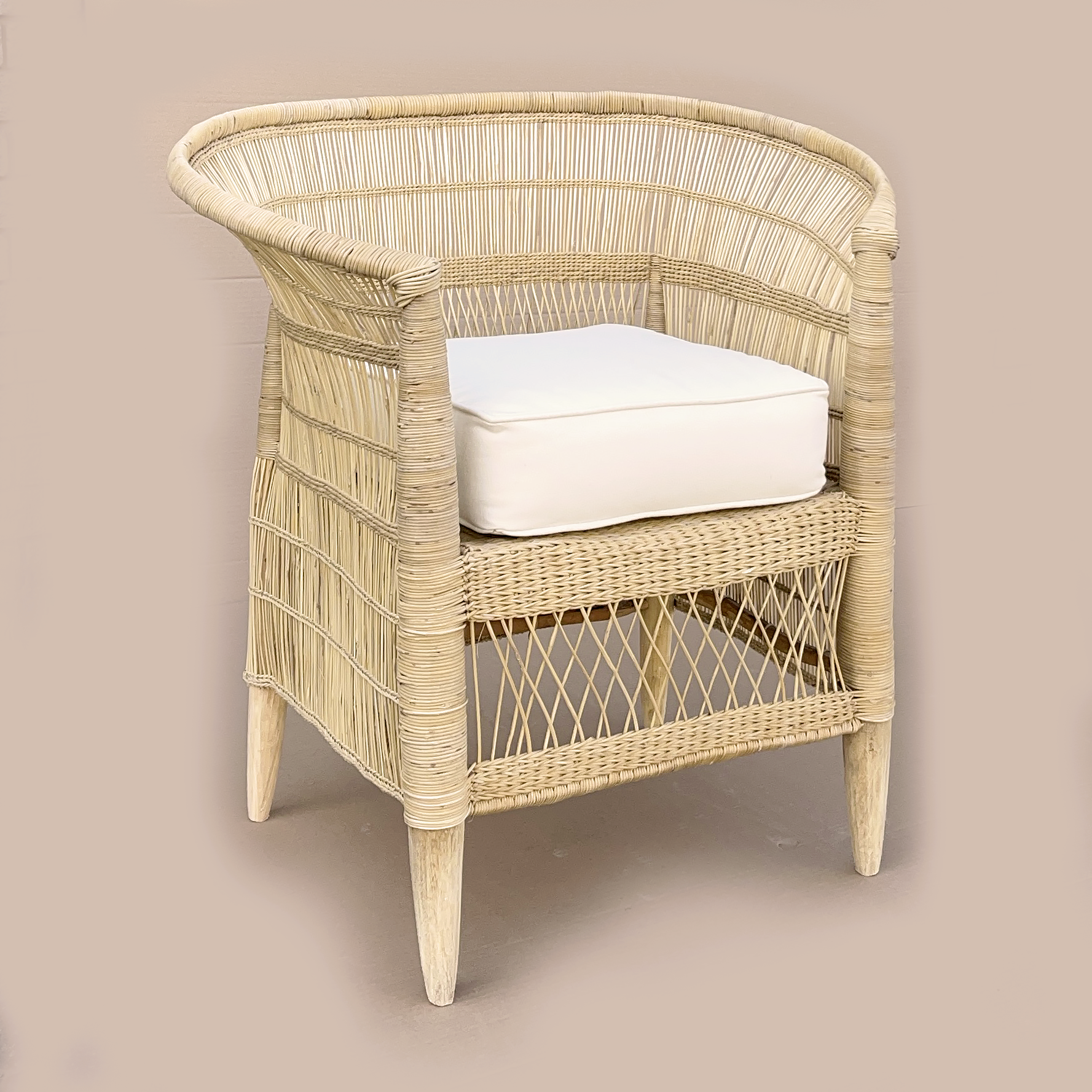 Traditional Malawi Cane Chair [Support Initiative]
---
Delivery: 3 - 5 Working Days.
Delivery Time: 3 - 5 working days
By purchasing this chair you are directly helping support local Malawians and their families back home. 
Each chair is handmade in Malawi and takes up to 14 days to complete. The chairs are then quality checked and imported fully assembled to Cape Town. The Malawi Cane chair is an iconic piece and is hand-woven from 100% natural, Malawian cane. The result is an authentic, high quality, timeless feature piece that can be used in both an indoor and outdoor setting. Seats one person comfortably.
 
Can be matched with double seat to create a set
Suitable for indoor use or durable enough for the outdoors
Natural feeling creates a calm space
Comfortable and elegant in design.
Quality craftsmanship. Each chair is Hand weaved from 100% Malawi cane.
Natural look and feel creates a calming space to read a book and relax, without your cell phone.
A superb investment for your home or office reception.
Use as a premium indoor piece or as durable outdoor furniture.
Malawi chair is unsealed/unvarnished.
Dimensions:
Length 58cm
Width 75cm
Height 80cm
Seat height, is roughly 40cm.
Weight: 5.6kg's
Note: The above dimensions are to be used as a guide, no two chairs are exactly the same size.
Caring for your Cane Chair:
Keep the furniture out of direct sunlight and heated areas as this could cause the cane to become brittle.
Keep the furniture in areas with medium humidity, to prevent the furniture from becoming dry, a room humidify is recommended for this, especially in cold temperatures, to keep the air moist. Cathryn Peters (AKA The Wicker Woman) suggests: "Using a high-oil content furniture polish product when you dust helps to keep the cane supple, too. Lemon oil, orange oil, or mineral oil (use sparingly) applied to both the top and bottom of the cane seat a few times a year is usually sufficient." A mild detergent may be used to remove any dirt or smudges.
Distribute weight evenly your chair is not suitable for concentrated weight. Please be advised to NEVER kneel or stand on cane furniture as this causes the woven cane to break.
To prolong the life of your cane chair, we recommend the use of a cushion. The cushion act to distribute your weight more evenly, thereby saving the individual strand from having to carry the weight, thus resulting in the chair having a longer life.
Supplied by Desk Stand (Pty) Ltd, supporting Malawian crafters since 2015.
---